Source: hra-news.org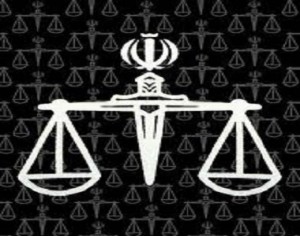 HRANA News Agency – On December 27, 2015, the Revolutionary Court in Gorgan, in Iran's Golestan Province, held the eighth and last in a series of trials of the Baha'is who were arrested in the Province in October, 2012, and later released on bail.
According to the report of Human Rights Activists News Agency (HRANA), the trials are being conducted by Judge Ghanbari . On this ocassion the Baha'is on trial were Pooneh Sana'i, Sheyda Ghoddousi and Hana Kooshkehbaghi.
As in the seventh trial, on November 18, 2015, the defendants were not summoned and were not present at the closed trial, but they and their lawyers had been given an opportunity to present a defense.
In the seventh trial, the accused were Maryam Dehghan, Houshmand Dehghan and Kamelia Bideli.
In the past year about 20 Baha'is from Gorgan have been tried, two or three at a time, on charges such as propaganda against the regime, undermining national security, and membership and participation in Bahai religious activities. The sentences have not been announced yet.