Source: BahaiNews 1
Translation by Iran Press Watch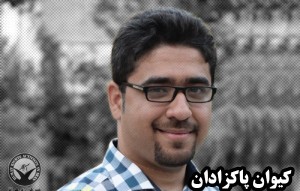 According to a report by "BahaiNews", this morning security agents of the Ministry of Intelligence in Tehran arrested Kayvan Pakzadan.
Based on this report, the security forces went to the home of Kayvan Pakzadan's sister this morning, arrested him on the spot, and confiscated all his personal belongings.
According to reliable sources, not only did the agents confiscate his personal belongings, such as his computer and headphones, but they also seized his mother's will from the home of Parisa Pakzadan (Kayvan's sister).
His arrest comes as Baha'is are facing a new wave of increased oppression by authorities recently, including sealing their businesses and depriving them of higher education.
To date, no reason has been given for the arrest of this Baha'i citizen.
_____
1. "BahaiNews" is an independent non-Bahá'í initiative and is not affiliated with any Baha'i institutions.