Source: Baha'i International Community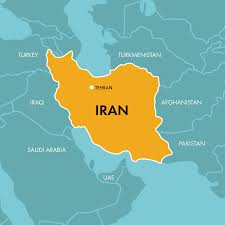 NEW YORK—11 April 2020—The Baha'i International Community is deeply concerned for the well-being of Baha'is that remain in prison in Iran.
In recent weeks, the Iranian government has released a number of prisoners of conscience in the country as a result of health risks associated with the novel coronavirus (COVID-19). This included several Baha'is imprisoned purely for their religious beliefs. However, other Baha'is remain in prison, raising increasing concern for their health.
"The Baha'i International Community calls on Iran to immediately release the remaining Baha'is in prison," said Bani Dugal, Principal Representative of the Baha'i International Community to the United Nations in New York. "These individuals are innocent and should have never been incarcerated in the first place. Their current detention is not only unjust, it is now placing their lives in considerable danger. Indeed all prisoners of conscience should be freed at this time."
Since the outbreak of the virus, international actors such as the UN High Commissioner for Human Rights, the UN Special Rapporteur on Iran and Amnesty International have called on Iran to release all prisoners of conscience in order to prevent the spread of the coronavirus in prisons and detention centres.