Source: iranprimer.usip.org
Original: June 10, 2020
Iran's government has continued to imprison, harass and intimidate people based on religious beliefs, according to an annual State Department report on religious freedom released on June 10. At least 90 percent of Iran's population is Shiite. In 2019, religious minorities, such as Sunni Muslims and Sufis, as well as Bahai's, Christians, Jews, and Zoroastrians, faced both government and societal discrimination. The government "convicted and executed dissidents, political reformers, and peaceful protesters on charges of 'enmity against God' and anti-Islamic propaganda," according to the State Department. "In Iran, 109 members of minority religious groups remain in prison for simply being religious minority practitioners," said Sam Brownback, the ambassador-at-large for international religious freedom. The following are excerpts from the report.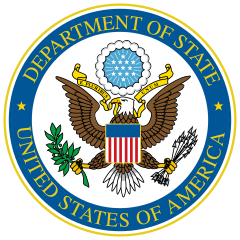 EXECUTIVE SUMMARY
The constitution defines the country as an Islamic republic and specifies Twelver Ja'afari Shia Islam as the official state religion. It states all laws and regulations must be based on "Islamic criteria" and an official interpretation of sharia. The constitution states citizens shall enjoy human, political, economic, and other rights, "in conformity with Islamic criteria." The penal code specifies the death sentence for proselytizing and attempts by non-Muslims to convert Muslims, as well as for moharebeh ("enmity against God") and sabb al-nabi ("insulting the Prophet"). According to the penal code, the application of the death penalty varies depending on the religion of both the perpetrator and the victim. The law prohibits Muslim citizens from changing or renouncing their religious beliefs. The constitution also stipulates five non-Ja'afari Islamic schools shall be "accorded full respect" and official status in matters of religious education and certain personal affairs. The constitution states Zoroastrians, Jews, and Christians, excluding converts from Islam, are the only recognized religious minorities permitted to worship and form religious societies "within the limits of the law."
The government continued to execute individuals on charges of "enmity against God," including two Sunni Ahwazi Arab minority prisoners at Fajr Prison on August 4. Human rights nongovernmental organizations (NGOs) continued to report the disproportionately large number of executions of Sunni prisoners, particularly Kurds, Baluchis, and Arabs. Human rights groups raised concerns regarding the use of torture, beatings in custody, forced confessions, poor prison conditions, and denials of access to legal counsel. International media and human rights activists reported authorities in Qarchak Prison for Women routinely targeted Gonabadi Sufi inmates for mistreatment and denied them access to legal counsel. In January the Center for Human Rights in Iran (CHRI) reported authorities gave Elham Ahmadi, an imprisoned member of the Sufi Gonabadi Order in Iran, an additional sentence of 148 lashes for speaking out about the denial of medical treatment and poor living conditions in the prison. Human rights organizations, as well as UN Special Rapporteur on the Situation of Human Rights in the Islamic Republic of Iran Javaid Rehman, widely decried Ahmadi's mistreatment, along with that of 10 Gonabadi Sufi women serving prison sentences at Qarchak. They also deplored the high number of deaths and arrests in ethnic and religious minority provinces that, according to the organizations, resulted from the government's excessive use of force against protesters during November demonstrations. The Iran Prison Atlas, a database compiled by the U.S.-based NGO United for Iran, stated at least 109 members of minority religious groups remained imprisoned for being religious minority practitioners. In March CHRI reported the mass sentencing of 23 Gonabadi Sufi dervishes to prison terms of up to 26 years each on charges of "assembly and collusion against national security," "disobeying police," and "disturbing public order." According to media, these individuals were among the more than 300 Gonabadi Sufis arrested in 2018 for protesting the house arrest of their spiritual leader and the arrest of a fellow devotee, Nematollah Riah. The government continued to harass, interrogate, and arrest Baha'is, non-Armenian Christians (particularly converts), Sunni Muslims, and other religious minorities, and regulated Christian religious practices closely to enforce a prohibition on proselytizing. The Human Rights Activists News Agency (HRANA) reported in September authorities sentenced Sunni Imam Tohid Ghoreishi to a 16-year prison term for charges of "assembly and collusion against national security," "supporting opposition groups," and "propaganda against the state." The website IranWire reported that between March and October judiciary officials engaged in a wave of increased summons, detentions, and trials of Baha'is, and during this six-month period, at least 65 Baha'is stood trial in various cities across the country. According to CHRI, on June 2, security agents arrested Shiraz City Council member Mehdi Hajati to serve a one-year prison sentence after he was tried in absentia for defending the "false Baha'i Faith." On February 10, according to NGO Christian Solidarity Worldwide (CSW), Iranian Revolutionary Guard Corps (IRGC) agents arrested a pastor from Rasht and confiscated Bibles and phones belonging to his congregants. Yarsanis stated authorities continued to discriminate against and harass them. The government reportedly denied building permits for places of worship and employment and higher education opportunities for members of religious minorities and confiscated or restricted their use of religious materials. There were continued reports of authorities placing restrictions on businesses owned by Baha'is or forcing them to shut down. The government continued to crack down on public displays of protest of the compulsory hijab and Islamic dress requirements for women. In August international media and various human rights NGOs reported the 24-year prison sentence of women's rights activist Saba Kord Afshari for her involvement in protests against the compulsory hijab. According to a May report by CHRI, state agents continued to use malware to conduct cyberattacks on the online accounts of minority religious groups, particularly those of Gonabadi Sufis. The Baha'i International Community (BIC) reported Baha'is remained barred from government employment at the local, provincial, and national levels, not only in the civil service but also in such fields as education and law.
According to multiple sources, non-Shia Muslims and those affiliated with a religion other than Islam, especially members of the Baha'i community, continued to face societal discrimination and harassment, while employers experienced social pressures not to hire Baha'is or to dismiss them from their private sector jobs. Baha'is reported there was continued destruction and vandalism of their cemeteries.
The United States has no diplomatic relations with the country. The U.S. government used public statements, sanctions, and diplomatic initiatives in international forums to condemn the government's abuses and restrictions on worship by religious minorities. Senior U.S. government officials publicly reiterated calls for the release of prisoners held on religious grounds. At the July Ministerial to Advance Religious Freedom in Washington, D.C., the United States and seven other governments issued a statement on Iran that said, "We strongly oppose the Iranian government's severe violations and abuses of religious freedom…We call on the Iranian government to release all prisoners of conscience and vacate all charges inconsistent with the universal human right of religious freedom. We urge Iran to ensure fair trial guarantees, in accordance with its human rights obligations, and afford all detainees access to medical care. We stand with Iranians of all beliefs, and hope someday soon they will be free to follow their consciences in peace." On August 2, the Vice President stated on Twitter, "Iran must free Mahrokh Kanbari today. Whether Sunni, Sufi, Baha'i, Jewish, or Christian, America will stand up for people of faith in Iran like Mahrokh and Pastor Bet Tamraz, whose persecutions are an affront to religious freedom." The United States supported the rights of members of minority religious groups in the country through actions in the United Nations. In November the United States again voted in the UN General Assembly in favor of a resolution expressing concern about Iran's human rights practices, including the continued persecution of religious minorities.
Since 1999, Iran has been designated as a "Country of Particular Concern" (CPC) under the International Religious Freedom Act of 1998 for having engaged in or tolerated particularly severe violations of religious freedom. On December 18, the Secretary of State redesignated Iran as a CPC. The following sanction accompanied the designation: the existing ongoing travel restrictions based on serious human rights abuses under section 221(a)(1)(C) of the Iran Threat Reduction and Syria Human Rights Act of 2012, pursuant to section 402(c)(5) of the Act.
Section II. Status of Government Respect for Religious Freedom
GOVERNMENT PRACTICES
According to numerous international human rights NGOs, the government convicted and executed dissidents, political reformers, and peaceful protesters on charges of "enmity against God" and anti-Islamic propaganda. UN Special Rapporteur on the Situation of Human Rights in the Islamic Republic of Iran Rehman expressed deep concern about the government's use of "excessive" force during the November protests in provinces with a majority population of ethnic minorities. The report pointed to the highest number of deaths in these provinces, with at least 84 persons killed in Khuzestan (predominantly Sunni Arab) and 52 in Kermanshah (predominantly Kurdish). IranWire, citing an unnamed Khuzestan official, reported on December 17 that the total number of protester fatalities in Mahshahr, a major city and residence for Ahwazi Arabs in the region, was 148 over five days. On December 1, The New York Times reported IRGC forces killed as many as 100 protestors on a single day, many of whom were local Sunni Arab citizens, by machine gun fire in a marshland in Mahshahr. The special rapporteur also reported officials arrested dozens of activists from ethnic minorities, including Kurds and Azerbaijani-Turks, as well as 10 Baha'is who were arrested in Baharestan on November 29 and 30.
Section III. Status of Societal Respect for Religious Freedom
Baha'is and those who advocated for their rights reported Baha'is continued to be major targets of social stigma and violence, and perpetrators reportedly continued to act with impunity. Even when arrested, perpetrators faced diminished punishment following admissions that their acts were based on the religious identity of the victim.
There continued to be reports of non-Baha'is dismissing or refusing employment to Baha'is, sometimes in response to government pressure, according to BIC and other organizations monitoring the situation of Baha'is. BIC continued to report instances of physical violence committed against Baha'is based on their faith. Baha'is reported there were continued incidents of destruction or vandalism of their cemeteries. According to BIC, anti-Baha'i rhetoric increased markedly in recent years. In April BIC reported residents in Shiraz held a town-hall-style meeting against the Baha'i Faith and posted related banners promoting anti-Baha'i sentiment and publications.
Yarsanis outside the country reported widespread discrimination against Yarsanis continued. They stated Yarsani children were socially ostracized in school and in shared community facilities. Yarsani men, recognizable by their particular mustaches, continued to face employment discrimination. According to reports, Shia preachers continued to encourage social discrimination against Yarsanis.
According to CSW, Open Doors USA, and others, converts from Islam to Christianity faced ongoing societal pressure and rejection by family or community members.
Shia clerics and prayer leaders reportedly continued to denounce Sufism and the activities of Sufis in both sermons and public statements. On September 25, local media reported several government sources criticized Sufi beliefs in reaction to announced plans to produce a film about the life of Sufi Persian poet Shams Tabrizi. Ayatollah Nasser Makarem-Shirazi said, "Considering that this [film] will promote the deviant Sufi sect, it is religiously forbidden and should be avoided." Ayatollah Hossein Nouri-Hamedani said, "According to Imam Sadeq, the Sufi sect is our enemy and promoting it in any way is not permitted and is religiously forbidden [haram]."
Sunni students reported professors continued to routinely insult Sunni religious figures in class.
Section IV. U.S. Government Policy and Engagement
The United States has no diplomatic relations with the country, and therefore did not have opportunities to raise concerns in a bilateral setting with the government about its religious freedom abuses and restrictions.
The U.S. government continued to call for the government to respect religious freedom and continued to condemn its abuses of religious minorities in a variety of ways and in different international forums. These included public statements by senior U.S. government officials and reports issued by U.S. government agencies, support for relevant UN and NGO efforts, diplomatic initiatives, and sanctions. Senior U.S. government officials publicly reiterated calls for the release of prisoners held on grounds related to their religious beliefs.
Click here for the full text.