The following piece was written by an Iranian citizen journalist on the ground inside the country, who writes under a pseudonym to protect his identity.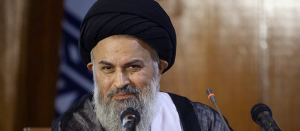 I am a third-year high school student. My grades are excellent. My teachers hope that in the next year's college entrance exams my name would be in the top ranks. But I know that even if I am at the very top, there will be no place for me in Iranian universities, like my sister who was a student of architecture at Beheshti University and was expelled in her second year.
On Monday December 15, the academic Ayatollah Moussavi Bojnourdi clearly talked about denying the basic civil rights of the Baha'is. "We have never said that the Baha'is have the right to education," he told Fars news agency. "They don't have any civil rights. Christians, Jews and Zoroastrians have civil and human rights because these are Abrahamic religions."
I had an idea. I said to myself, when they themselves tell us we have no rights, whom can we protest to? We do not have a representative in the parliament to whom we can turn. Then I decided to call a few members of the parliamentary Education Commission and ask them, as a Baha'i student, to follow up on my rights as an Iranian citizen. All three of them represent Tehran, have doctorates and teach at universities or research centers.
Zohreh Tabib-Zadeh Nuri: "Convert to Islam and your problem will be solved."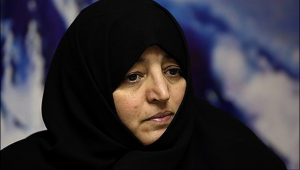 Zohreh Tabib-Zadeh Nuri is a dentist from Shahid Beheshti University and a member of its scientific board. She was one of the MPs who questioned the former Science Minister Reza Faraji Dana about the return of Baha'i students to the universities.
Hello Ms. Tabib-Zadeh. I have a problem and I wanted to have a short talk with you.
Please, but make it short because I must attend a meeting right now.
I am an Iranian student and all my teachers hope that I will be in the top ranks of next year's entrance exams. But there is no guarantee that I can go to university.
How come?
Because I am a Baha'i.
How did you get my number?
I got your number from a friend who's a reporter. I was told that you would do whatever you can.
Look, my daughter. You Baha'is are hostile to Islam and we cannot allow the enemies of Islam into Islamic universities. You get into universities and start to try to convert others. Right now as a result of carelessness by the former management team of the Science Ministry a number of Baha'i students have gotten into universities and Baha'i promotional booklets have been distributed. Of course the Muslims would not be deceived by these booklets, and Baha'is know it too, but they do such things because of their animosity towards Islam.
You mean you cannot do anything?
Look my dear. Go and study the Koran and learn more about Islam and try to decide for yourself. I promise you that if you study it carefully and decide with wisdom you will choose the religion of Islam and your problems would go away by themselves. If you need resources to study you can contact my office. Write down the number for my office and call me. God be with you. I have to go my meeting.
Mehdi Koochek-Zadeh: "Leave Iran."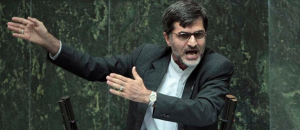 Mehdi Koochek-Zadeh has a Ph.D. in water engineering from Modarres University and is a member of its scientific board. He is a hardliner MP and a member of the Endurance Front. After two hours of calling his office and coordinating with his secretary, I was finally allowed to talk to him because I insisted that I could only explain my problem directly to the MP.
Hello, Mr. Koochek-Zadeh. I am a good student and my teachers hope that in the next year's entrance exams I will pass near the top of the rankings.
Well, God willing. What can I do for you?
I can't get into college because I am a Baha'i.
[Laughs.] You don't need our universities. You have your own university and organization and what not. Go to your own secret university and don't waste our time.
Mr. Koochek-Zadeh, whatever my religion, I am an Iranian and you represent all Iranian people. Is that your only answer?
You can do something else. You can go to America or Israel and appeal to them. Tell them you are one of them and you can easily get into college and get a degree. Why do you stay here and create problems both for yourself and for us?
But I want to live in my own country.
Then obey the law. [His mobile rings.] I have no more time for this discussion.
Mohammad Nabavian: "Universities are not for the Baha'is."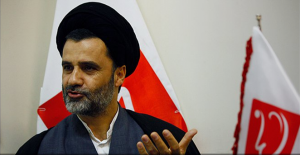 Mohammad Nabavian is a cleric and has a Ph.D. in comparative philosophy. He is an assistant professor at Imam Khomeini Education and Research Center. He was a student of the hardliner Ayatollah Mesbah Yazdi and has talked many times about making universities more Islamic.
Mr. Nabavian, I am denied a college education. My friends suggested that I should contact you and tell you about my problem.
Why have you been denied? Have they expelled you from the university? Did you have a moral problem?
No, I have not been to university. But I believe I am denied higher education because I am a Baha'i. Is this correct?
Yes, correct; universities are not for the Baha'is. Universities in Islamic countries must be Islamic.
But there are students who are of a different religion. Yes?
Religions, yes. But Baha'ism is not a religion. It is a sect. A made-up sect.
But whatever my religion, I am an Iranian and you represent all Iranians.
No. I am not your representative. I represent the Muslim people of Iran.
By Raha Bushehri – citizen journalist