Source: www.hra-news.org
Translation by Iran Press Watch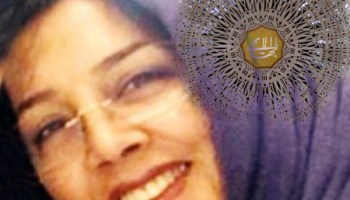 HRANA News Agency – Liza Tebyanian, a Baha'i citizen living in Karaj, was arrested by security forces on the evening of Saturday, August 16, 2020, and taken to an unknown location.
At the time of this report the grounds for her arrest, the charges against her, as well as her location remain unknown.
Liza Tebyanian was previously detained by security forces on March 16, 2017 and was released from Rajai Shahr Prison in Karaj on April 26, 2017, on bail pending trial. In August 2017, she was sentenced to 7 months in prison by Branch 4 of the Karaj Revolutionary Court on charges of "propaganda activities against the regime."
Branch 12 of the Alborz Court of Appeals acquitted Ms. Tebyanian of the charges against her. The court acquitted the Baha'i citizen of the charge, arguing that teaching the Baha'i faith was not propaganda against the regime.
Baha'is in Iran are denied freedoms related to religious beliefs, and experience systematic exclusion. In accordance with Article 18 of the Universal Declaration of Human Rights and Article 18 of the International Covenant on Civil and Political Rights, to which Iran is a signatory, everyone has the right to freedom of religion and conversion of their religion as a result of their convictions, as well as the freedom to express it individually or collectively and publicly or in secret.
According to unofficial sources in Iran, there are more than three hundred thousand Baha'is, but the Iranian constitution recognizes only Islam, Christianity, Judaism and Zoroastrianism, and does not recognize the Baha'i Faith. For this reason, Baha'i rights in Iran have been systematically violated in recent years.