Source: https://www.facebook.com/Iran.ARAM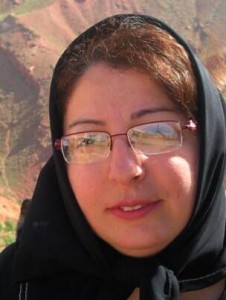 Shabnam Issa Khani, a mother of two was arrested on Saturday, July 12 in Tabriz without prior notice. Following an intensive search of her residence, the representatives of Ministry of Intelligence confiscated various personal items including books and electronics. 
Mrs. Issa Khani was subsequently taken to an undisclosed location where she was interrogated during the day and sent to rest in the evening. According to reports, as of Tuesday, July 15th she has been in solitary confinement and deprived of visitation rights.
Issa Khani's arrest occurred on the same day when Farzad Bahadari, Samin Rasouli and their children, Sahar and Nassim Bahadari were arrested in the same city. This apparent wave of arrest of Baha'i targets in Tabriz marks a disconcerting trend in that particular region that deserves further explanation from the authorities.
Please share.