Translation by Iran Press Watch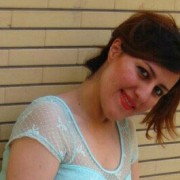 HRANA – On Sunday, July 13th, the day that Shabnam Isakhani was arrested, intelligence officers searched Rashin Saberi's home and summoned her to court.
According to reporters of HRANA, the news organization of Human Rights Activists in Iran, security officers entered the home disguised as postmen, searched the home, and confiscated religious books, prayer books, Baha'i sacred photos, and her laptop computer.
The officers then gave her a summons for an interrogation the following Tuesday.