Source: hra-news.org/en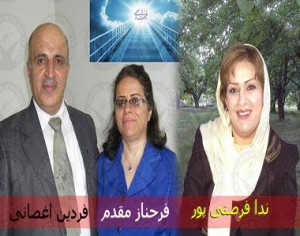 HRANA News Agency – On December 10, Mrs. Farahnaz Moghadam responded to a summons to the Revolutionary Court in Urumia and was taken to the city's central prison to begin serving her three-year sentence.
According to the report of Human Rights Activists News Agency (HRANA), On December 4, her husband Fardin Aghsani began serving his own three-year sentence.
Neda Forsatipour, another Bahai from Urmia, also began her sentence in the past week.
She has been sentenced to 6 months in prison. In all, six Baha'is have begun serving their sentences in recent weeks.