Source: hra-news.org
Translation by Iran Press Watch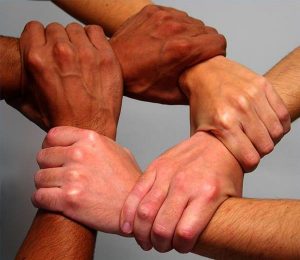 Human Rights Activists News Agency (HRANA) – A group of human rights activists, political, social and civic writers and journalists in Iran addressed the head of the Iranian judiciary in writing:  "As you are aware, over the last few months our Baha'i fellow citizens have experienced disproportionate pressure in the form of murder and assassination.  These incidents occur, although according to domestic and international laws, not only member countries but all residents are obligated to respect fundamental human rights with respect to religious, ethnic, linguistic and … [other] minorities."
You can read the complete text of this letter, which has been provided to HRANA, below:
A group of human rights activists, political, social and civic writers and journalists have addressed the head of the Iranian judiciary in writing:
Do not remain silent amidst violence, discrimination and persecution against Baha'is…
Ayatollah Sadegh Amoli Larijani
Honorable Attorney General (and Head of the Iranian Judiciary)
Respectfully, we are a group of human rights activists, political, social and civic writers and journalists, who while attempting to avoid the kind of issues that can cause tension in public opinion and media discourse. Solely out of a feeling of responsibility towards the preservation of human dignity, we have decided to make a few remarks about recent deplorable actions against religious minorities in our country, in order to inform your judiciary office.
As you are aware, over the last few months our Baha'i fellow citizens have experienced disproportionate pressure in the form of murder and assassination.  These incidents occur although, according to domestic and international laws, not only member countries but all residents are obligated to respect fundamental human rights with respect to religious, ethnic, linguistic and …[other] minorities. The murder of a Baha'i in Bandar-Abbas and assassination attempts on other families in Birjand and other similar incidents are but a glimpse of the diverse forms of discrimination and persecution of Baha'is which have been taking place against them for a long time.  These are fellow citizens who have been forced to become refugees to other countries, or live their lives with substantial anxiety about their lives and the safety of their children.  Therefore, specifically in relation to recent events, we declare our regrets and objections to that which causes a larger rift between members of the same society, and brings about the isolation of a percentage of Iranians.  These actions prevent us from taking pride in peaceful coexistence, side by side with all disadvantaged citizens.
We, the signatories of this letter, out of altruism and a sense of commitment to our moral duty to "call all to goodwill", and in observance of basic human rights, request the expansion of your legal and judicial approach based on the Constitution of the Islamic Republic of Iran (Principles eight and fourteen), an approach that enjoins the duty of kindness and Islamic justice towards non-Muslims.  While we declare our strong objection to such acts, we demand the total elimination of violence, since such disgraceful acts could easily intensify and extend to other fellow Iranians as well.   In addition, in a country that claims to operate under Islamic laws, which should place the protection of human dignity at the top of its agenda and existential philosophy, we request at a minimum that you consider the extent of the destructive influence of such tragedies on social relations, that you not remain silent against such inhumane behavior, and that you deal with those who are the cause and agents of such acts in the proper legal manner.
Signatories:
Mohammad Maleki, human rights activist and the first President of Tehran University after the revolution
Nasrin Sotoudeh, human rights activist and lawyer
Heshmat Tabarzadi , General Secretary of the Democratic Front
Mohammad Nourizad, journalist , filmmaker and political activist
Narges Mohammadi, Deputy Director of Human Rights Defenders
Babak Ahmadi, researcher, writer, translator and art critic
Alireza Jabbari, writer , poet , translator and member of the Iranian Writers Association
Ayatollah Abdul Hamid Masoumi Tehrani, spiritual and modern thinker
Mehdi Mahmudian, journalist , human rights activist and political prisoner
Majid Dorri, student activist and political prisoner
Masoumeh Dehghan (Sultani), human rights activist
Amin Ahmadian, activist and member of the Central Council of the Office for Strengthening
Gohar Shemirani, women's rights activist
Mahdieh  Galor, student activist and former political prisoner
Ismail Abdi, Secretary of the Teachers Union
Saba Sherdoust, journalist and political activist
Atefeh Nabavi, student activist and former political prisoner
Vahid Lalypour, social activist and former political prisoner
Milad Panahipour, journalist and social activist
Babak Ghiasi, the Lawyers Committee for Human Rights and Politics
Amir Kalhor, journalist and political activist
Zhila Karamzadh Makvandi, civic activist , poet and former political prisoner
Haniyeh Farshi, social activist and former political prisoner
Jamal Ameli, leftist activist and former political prisoner
Seyed Ali Reza Nabavi, civil rights activist and former political prisoner
Morteza Ismailpour, civil rights activist
Ashkan Moseibia, civil rights activist
Sarah Kharmanbiz, civic activist
Maryamolsadat Yahyavi, civil rights activist
Ali Golmohammadi, civil rights activist
Ramak Heidari, civil rights activist
Bayan Mohammadi, civil rights activist
Payman Ahmadi, civil rights activist
Hiva Fouladi, civil rights activist
Sassan Radfar, human rights activist
Mehdi Farshi, human rights activist
Azar Taherabadi, human rights activist
Nima Hosseini, women's rights activist
Kaveh Rezaei, women's rights activist
Mohammad Karimi, political activist
Seyed Reza Hosseini, political activist
Fereydoun Rostamian, political activist
Ehsan Assad, activist
Shahed Alawi, political activist
Younes Rostami, political activist
Parisa Farshchi, student activist
Mehdi Hamidi Shafiq, student activist
Attieh Hassanli, student activist
Amir Chamani, student
Hamid Bidar, student
Lida Rahmani, student activist
Ali Moslehi, journalist
Mohammadreza Ebrahimi, social activist
Muhammad Hajipour, social activist
Mohsen Azizi, social activist
Mohammad Karimi, social activist
Masood Chanasi, social activist
Ghazal Shetabi, social activist
Farzaneh Jalali, social activist
 Sharagim Zand, social activist
 Ali Shamayeli, social activist
 Azar Tahrabadi, social activist
 Abtin Pegah, social activist
 Iman Yari, social activist
 Najibeh Asadpour, social activist
 Ezatollah Torbati, social activist
 Mokhtar Zarei, social activist
 Parisa Karimi, social activist
 Kiomars Vaezi, social activist
 Jabbar Haji Moradi, social activist
 Masood Vafabakhsh, social activist
 Mohammadreza Niknezhad, social activist and educator
 Gholamreza Vakili, social worker and educator
 Mehdi Behlooli, social activist and educator
 Abbas Jamali, social activist and lawyer