Source: www.goldnews.biz
Translation by Iran Press Watch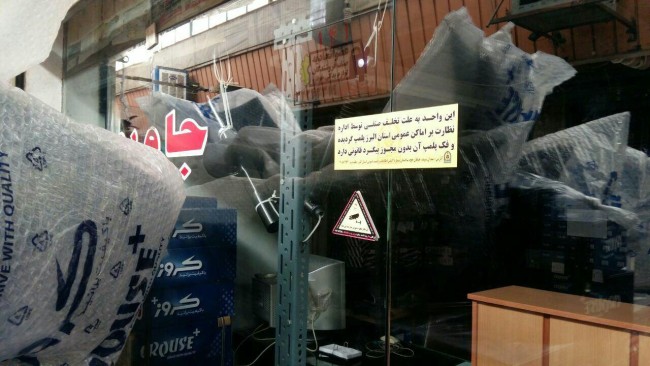 Based on a report by Gold News, a commercial unit belonging to two Baha'i citizens of Karaj has been sealed.
Javid Spare Parts Store, owned by Mr. Emad Ighanian and his father, Mr. Javid Ighanian, was sealed today, 17 September 2016. The store is located in Karaj, in municipal district 2, Chamran Boulevard, Reza Passage.
Based on the information received, the reason for sealing this commercial unit is the non-renewal of its business permit. The business permit is in the name of Javid Ighanian.
As a result of recent actions in the process of renewal of business permits for Baha'i citizens, agents of the Office of Public Places have started sealing commercial units owned by Baha'is. In the past few days, we have also witnessed the sealing of the optometry store of Mr. Aminollah Imani in Esfahan.
After learning that Mr. Aminollah Imani is a Baha'i, agents of the Office of Public Places sealed his store, despite his two-month effort to have his business permit renewed. Fortunately, Mr. Imani's commercial unit was unsealed after a few days, though the issues have not been completely resolved, and follow-up continues.