Source: bahaicamp.com
Translation by Iran Press Watch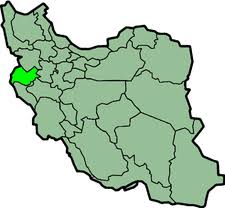 Kermanshah—Four Bahá'i residents of Kermanshah were detained by intelligence officials on December 2nd according to the "No to Harassment & Imprisonment of Bahá'i Compatriots" campaign.
The detained residents, both men and women, have been identified as Farzaneh Amini, Naghmeh Shadabi, Soheila Shadabi and Burhan Tebyanian. In the case of the women, Iranian intelligence forces allegedly arrested them on charges of religious activism and following the Baha'i Faith. At this time, the fate of Farzaneh Amini, Naghmeh Shadabi and Soheila Shadabi and their whereabouts is presently unknown. In the case of Mr. Tebyanian, security forces searched his home while he was not present, seizing his personal belongings. He was later advised to report to the ministry of Intelligence where he was arrested and transferred to an unknown location.
This follows an earlier detainment on October 18th of at least nine Baha'i citizens in Kermanshah including Farzaneh Amini. They were released 18 days later on bail.
Baha'i citizens in Iran are deprived of religious freedoms. This systematic exclusion is in direct contrast to Article 18 of the United Nations Universal Declaration of Human Rights and Article 18 of the International Covenant on Civil and Political Rights, in which it is stated: 
Everyone shall have the right to freedom of thought, conscience, and religion. This right shall include freedom to have or to adopt a religion or belief of his choice, and freedom, either individually or in community with others and in public or private, to manifest his religion or belief in worship, observance, practice, and teaching.