Source: www.hra-news.org
Translation by Iran Press Watch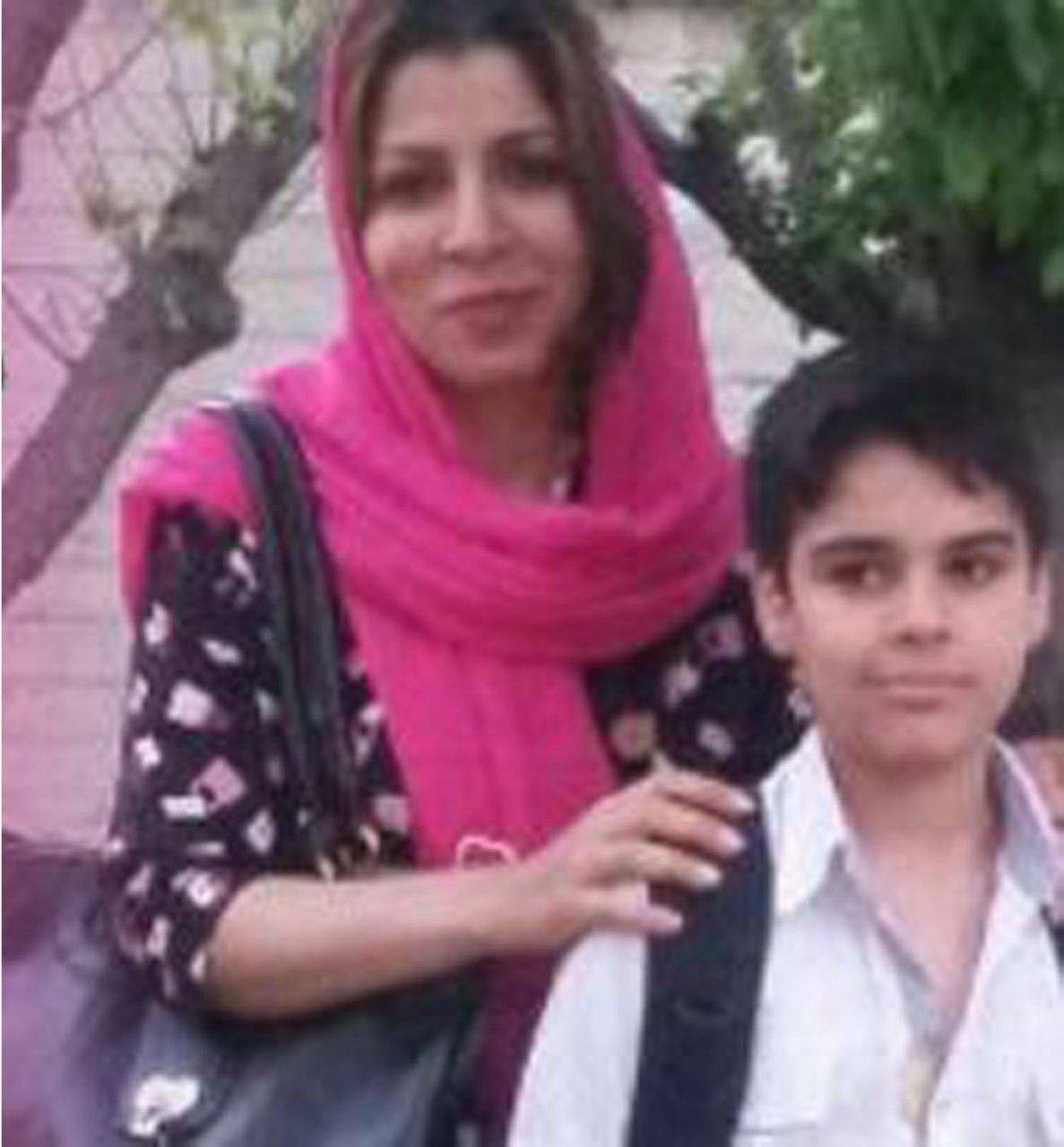 HRANA News Agency – Maryam Ghaffarmanesh, a Baha'i resident of Karaj, who was arrested by security forces on September 16th and taken to Evin Prison, is still in prison after more than140 days.
A source close to the family of this Baha'i citizen said to a HRANA reporter: Despite frequent follow-ups, no exact response has been given from the Evin Information Office or the prosecutor's office in this regard, although Ms. Ghaffarmanesh was informed of a need to pay 300 million toumans (approx. $71,000) bail about 20 hours after her arrest by phone. However, she is still in detention over four and a half months later.
During the new round of security and judicial pressure on Baha'i citizens between September 16th and October 16th, eight Baha'i citizens were arrested in Karaj.  So far all of these people have been released on bail, except for Ms. Maryam Ghaffarmanesh.
Ms. Maryam Ghaffarmanesh was arrested by security forces on September 16th of this year along with two other Baha'i citizens, Mr. Kianoush Salmanzadeh and Ms. Jamileh Pakroo, who were transferred to the Detention Center of the 209 Evin Information Office.
On the same date, an informed source told a correspondent of HRANA that on the evening of September 16th, Ministry of Intelligence agents went to Ramin Sedghi's home in Andisheh Karaj, where a group of Baha'is gathered for environmental education under the guidance of Ms. Maryam Ghaffarmanesh.  The agents confiscated the cell phones of all who were present.  After collecting the personal information of everyone who were at the home of Ramin Sedghi, they search his home and seized the hard drive and all their Baha'i literature, including books and documents.  The agents also arrested three of the attendees: Ms. Maryam Ghaffarmanesh, Ms. Jamileh Pakroo, and Mr. Kianoush Salmanzadeh.  Then they went to Ms. Pakroo's house.  After searching that house, they seized cell phones, personal computers, hard drives and other documents there too.  Then they transferred the three detainees to Evin Prison.
Baha'is in Iran are systematically deprived of freedom of religion. This systematic deprivation is in direct contradiction of Article 18 of the Universal Declaration of Human Rights and Article 18 of the International Covenant on Civil and Political Rights (ICCPR), to both of which Iran is a signatory, which state: "All persons have the right to religious freedom, the right to change their religion or belief, and the freedom to express their belief individually or collectively, in public or private."
According to unofficial sources there are more than 300,000 Baha'is living in Iran, but the Iranian constitution recognizes only the religions of Islam, Christianity, Judaism and Zoroastrianism, and does not recognize the Baha'i religion. Therefore, over recent years Baha'is' rights have been systematically violated in Iran.