Source: www.dw.com
Translation by Iran Press Watch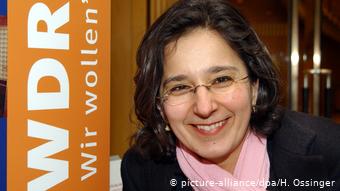 In recent days a number of Baha'i citizens in Iran have been arrested.  In the coming days Baha'is are celebrating the 200th anniversary of the birth of their prophet the Bab.  Is that the reason for their intensified persecution?
An interview with Isabel Schayani, a prominent media personality in Germany
On Monday, October 21, Mitra Forsatipour, a Baha'i resident of Gilavand, was arrested by agents of the Ministry of Intelligence at her home, and transferred to the Ministry's detention center, called Ward 209, at Evin prison.
HRANA (Human Rights Activists News Agency of Iran) reported that the agents searched her home and took some of her personal belongings, including her mobile phone, laptop and camera.
The report states that the Intelligence Ministry agents told Mitra Forsatipour's family that she had been arrested for the charge of "propaganda against the regime".  In recent days, Farzan Masoumi, Kiana Shoai and Soroush Abadi, three Baha'is in Shiraz, were also arrested.
What Are These Individuals Charged With?
Iran's Intelligence Ministry claims that these individuals intended to "undermine the March to Commemorate the Martyrdom of Imam Hussain" and were planning in preparation for one of their own religious observances.  This is not the first time Farzan Masoumi has been arrested.
Isabel Schayani, the Iranian journalist and German media personality, who is a Baha'i, told Deutsche Welle:
"Next week, Baha'is all around the world will be celebrating the 200th anniversary of the birth of their prophet the Bab, and it is natural that they would want to observe this occasion in Iran too, as conditions permit.  He was born in Shiraz.  His home there was destroyed immediately after the Islamic Revolution, and today a main street has been built over it.  One cannot comment whether the intensified persecutions are related to this, but what is really unbelievable is that the observance of this religious celebration is possible everywhere in the world, except in Iran!"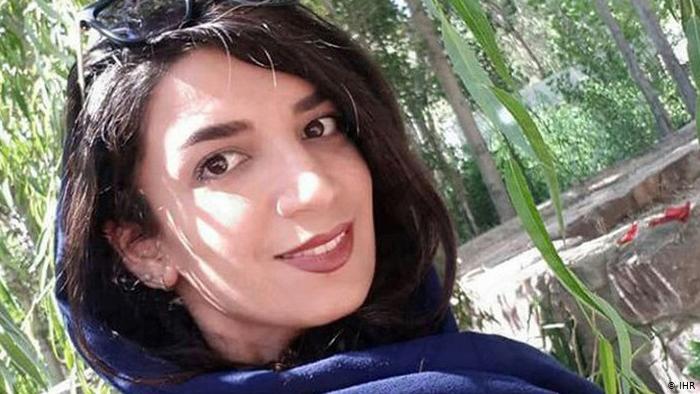 Isabel Schayani criticized Europeans' attitude towards Iran for easily overlooking its violations of human rights.  She said:
"As a European one can make the assumption that the human rights conditions in Iran will somehow improve, and with this view, conclude that one can somewhat work with Iran, and for example sign a nuclear accord.  In public opinion, it is pretended that Iran is, for example, Switzerland, and that everyone can live there happily."
She added:  "In my opinion, when it comes to human rights, or the rights of minorities, it is quite the opposite.  Iran's policy for the last 40 years has been to discriminate against religious minorities, marginalize them from mainstream society and drive them from their country.  This is a brutal, systematic policy and a targeted apartheid against the country's largest religious minority."
In Schayani's belief, the oppressive actions of the Islamic Republic against Baha'is are not sanctioned by a large portion of the Iranian people, as they witness gross injustice.  She also calls the accusations that "Baha'is have a secret network and are engaged in secret plans" baseless.
In Ms. Schayani's view, the systematic pressure trying to marginalize Baha'is more and more have recently intensified.  She points to the deprivation of Baha'i children from the right to education, and says:  "Is there anything more fundamental than this right?  One cannot find a proper term to describe this violation, when a government robs human beings of this right."
The Sad Fate of the Followers of the Baha'i Faith in Iran
On September 11, speaking about the education of students belonging to "non-official religions", Mohsen Haji Mirzaee, the Islamic Republic's Minister of Education, said:  "If students state that they are followers of religions other than the country's official religions, this is considered to be propaganda of sorts, and they are banned from studying in schools."
Following this statement, on September 30, Mahmoud Sadeghi, member of the Islamic Republic's parliament, announced the introduction of a bill to the leadership of the parliament, which required the Islamic Republic to guarantee the right to education for "all Iranians".  He emphasized that "the Islamic Republic and all Muslims are duty-bound to treat non-Muslims with kindness, observe Islamic justice and fairness towards them and respect their human rights."
For the last 40 years, following the 1979 Revolution and the establishment of the Islamic Republic, Baha'i citizens of Iran have been subjected to intense persecution, including execution, arrest and imprisonment, closure of places of business, deprivation of education, and destruction of their graves and cemeteries.
Javid Rahman, the United Nations Special Rapporteur for Human Rights in Iran, in his report in late August, referred to "the most unjust form of oppression" against Baha'is.  The report which also contains a long list of the cases of oppression of Baha'is, while referring to their "deprivation" of higher education, mentions more than 800 cases of "violation of economic rights" of the followers of the Baha'i Faith since 2013, including "arbitrary closure of businesses, unjust dismissal from employment and trade, and revoking or threatening to revoke business licenses".