Source: www.hra-news.org
Translation by Iran Press Watch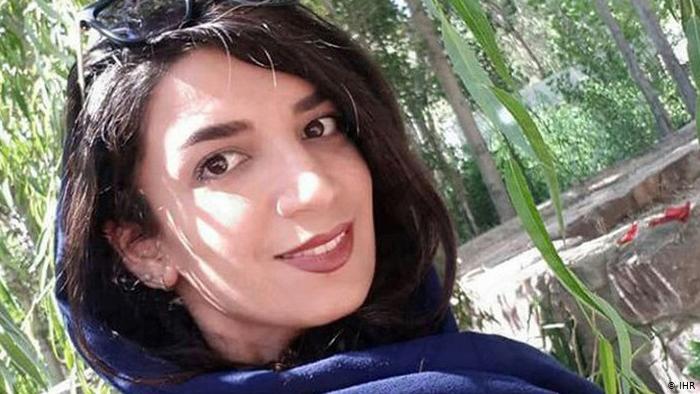 HRANA – Mitra Forsatipour, a Baha'i resident of Gilavand, a suburb ofm the City of Damavand, was arrested Monday by Intelligence officials at her residence and transferred to the Ministry of Intelligence detention center, Ward 209 of Evin Prison. Officers searched and seized several personal items, including cell phones, laptops, and a camera, during the arrest.
According to HRANA, the news agency of Human Rights Activists in Iran, Mitra Forsatipour, a Baha'i resident of Gilavand, on the outskirts of Damavand, was arrested by intelligence officials on Monday, October 21, 2019, and transferred to the Ministry of Intelligence's detention center, known as Ward 209 at Evin Prison.
According to a source close to Ms. Forsatipour's family, "Ministry of Intelligence agents arrived at the house of this Baha'i citizen at about 8:30 A.M. yesterday, providing a judicial warrant. They detained Ms. Forsatipour, searched her home and seized some personal belongings such as cell phones, laptops, and her camera, and took them with them."
According to this informed source, in the arrest and search warrant for Ms. Forsatipour's home she was charged with "propaganda against the system."
In 2017, her grandmother's body was buried in the Baha'i cemetery (Golestan Javid) at Gilavan, but was exhumed by unknown individuals; this raised the number of exhumations without permission of deceased Baha'is to two.
Gilavand is a suburb of Damavand, and is located on the Tehran Firouzkooh road.
Baha'is in Iran are denied freedom of religious belief. This is a systematic exclusion, although under Article 18 of the Universal Declaration of Human Rights and Article 18 of the International Covenant on Civil and Political Rights everyone has a right to freedom of religion and religious conversion for reason of conviction, and the freedom to express it individually or collectively and in public or in private.
According to unofficial sources in Iran, there are more than three hundred thousand Baha'is in the country, but the Iranian constitution recognizes only the religions of Islam, Christianity, Judaism, and Zoroastrianism, it does not recognize Baha'ism; therefore, for the past many years, Baha'is rights have been systematically violated.