Source: www.hra-news.org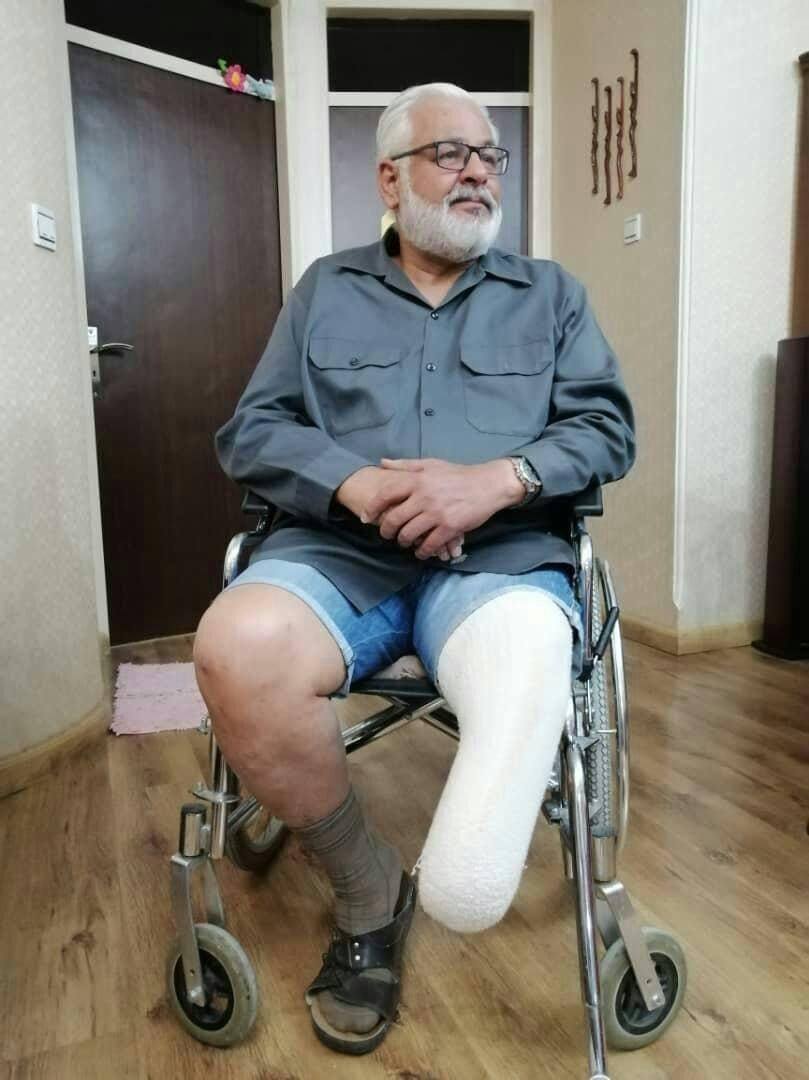 HRANA News Agency – Rouhollah Zibaie, a Baha'i citizen residing in Karaj, was summoned to Branch 2 of the Revolutionary Court of Karaj. This occurred while he had already been sentenced to one-year imprisonment in December 2019. This judgment was recently upheld by the Court of Appeals of Alborz Province in its entirety.
Mr. Zibaie summons came while he was involved in separate case in Azar of 1398 with three Baha'i citizens; Abolfazl Ansari, Rouein Kohansal and Mohammad Sadegh Rezaie Each had been sentenced to one-year imprisonment, , by Branch one of the Revolutionary Court of Karaj presided over by Judge Asef-Alhoseini o, charges of "propaganda activities against the Regime in favor of the perverse Bahai Sect". This sentence was ultimately upheld in April of this year by the Court of Appeals of Alborz Province.
This judgment was issued while despite a case in 2019, where a branch of the Court of Appeals of Alborz Province acquitted a Baha'i citizen, citing the fact that in principle, teaching the Baha'i Faith is not propaganda against the Regime.
An informed source has communicated that in the next few days, this Baha'i citizen will be undergoing an angiogram due to blood clots in his coronary arteries.
A source informed of this Baha'i citizen's condition had previously reported the following to HRANA about Mr. Zibaie's condition, "They issued this severe judgment against him while Mr. Zibaie (was recovering) with 381 stitches on his body, his left leg amputated below the knee, only one kidney, a broken shoulder with weakened nerves which is practically of no use, no skin on his right leg, and a Pulmonary Embolism as a result of an accident and blood clots in his lungs. Mr. Zibaie has problems breathing and is under medical care. During the war between Iran and Iraq, he spent 16 months of his military service in Southern battlefields, was injured three times in Dehlavieh, Sousangerd and Ahvaz, and lost his hearing due to a blast. Mr. Zibaie, however, was not covered by the Martyrs and Disabled War Veterans Foundation because he was a Baha'i.
Despite Mr. Zibaie's physical condition and disability, because of which he relied on WhatsApp and Telegram networks to maintain contact with his Baha'i friends, he was detained in solitary confinement for one month on charges of propaganda against the Regime. During that period, he avoided eating lunch and dinner because the prison food was bad. Now they have sentenced him to one-year imprisonment. He has two daughters, named Roya and Rouha who were arrested by Security Agents in December 2011 because of holding religious prayer gatherings at their home. They were released a while later and were forced to leave the country owing to losing their jobs (sealing of their business premise) and security problems."
Mr. Zibaie was arrested by the Security agents at his home in Karaj on 3 August 2019, and was transferred to one of the solitary cells of correctional center 8 of Rajai-Shahr Prison of Karaj, the Intelligence Detention Center of the [Revolutionary] Guard.
Mr. Zibaie had been arrested at his residential home in Baghestan of Karaj by seven individuals from the Security Forces. In addition to searching his home, the agents confiscated his cellular telephone and personal computer. Mr. Ansari was also arrested by individuals who had presented their identification cards and introduced themselves as police officers.
During the interrogation process, this Baha'i citizen was charged with "propaganda activities against the Regime", and in July/August 2019 was released on bail, temporarily and until the end of court proceedings.
The court session for investigating his charges and the charges of three other individuals
in the same case, was held on 18 January 2020 without the presence of their selected lawyers at Branch 1 of the Revolutionary Court of Karaj. In protest to this matter, the defendants had remained silent during the court session. A source close to the family of one of these citizens had previously told HRANA, "When the lawyers of these citizens went to the court, the head of Branch One of the Revolutionary Court of Karaj refused to allow them to review their defendants' files. The presiding judge of the court, in threatening language, asked the lawyers to give up representing their defendants so that court appointed attorneys would replace them. Otherwise, they would not be permitted to be present in court."
It should be noted that Mr. Zibaie's home had previously been searched and his personal belongings had been confiscated by Security Forces in the month of January 2011, and he had been summoned [to the court].
Baha'i citizens in Ian are deprived of freedoms related to their religious beliefs. This systematic deprivation occurs while according to Article 18 of the Universal Declaration of Human Rights and Article 18 of the International Covenant on Civil and Political Rights (ICCPR), "All persons have the right to religious freedom, the right to change their religion or beliefs, and the freedom to express their beliefs individually or collectively, in public or private."
According to unofficial sources in Iran, there are more than 300,000 Baha'is living in Iran, but the Iranian Constitution recognizes only the religions of Islam, Christianity, Judaism and Zoroastrianism, and does not recognize the Baha'i Religion. For this reason, over the past years Baha'is' rights have been systematically violated in Iran.