Source: www.thewhig.com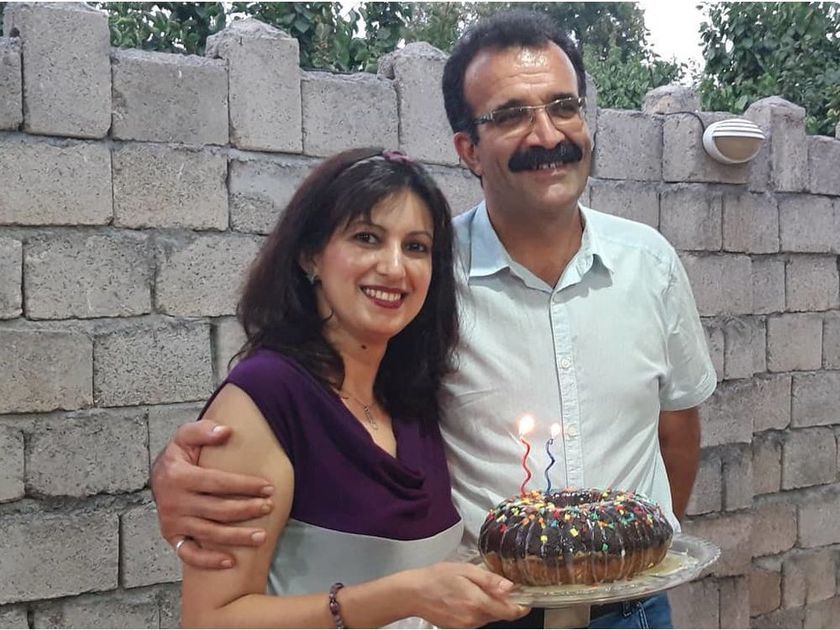 The voice of Coquitlam's Soheila Talebi-Eskandari breaks as she describes how her brother and his wife in Iran, followers of the Baha'i faith, were arrested last month and had many family possessions seized — including their daughter's piano.
"The first few weeks were really frightening. We didn't know where they were. We still don't know what the charges are," Talebi-Eskandari, an interior designer who has been in Canada since the 1990s, said Thursday.
Members of the Baha'i religion are discriminated against in Iran, which has been a theocratic Shia Muslim country since 1979. Baha'i members can't, for instance, serve in the government or get into college, said Talebi-Eskandari. And often they are arrested without charge.
Talebi-Eskandari is particularly worried because officials have thrown her brother, Hooshmand Talebi, and his wife, Mojdeh Eghterafi, into the notorious Dastgerd prison near Isfahan, where there has been a coronavirus outbreak.
What's more, she finds it sickening that officials seized the family's truck and their 15-year-old daughter's piano, which had become the subject of a popular photo on Instagram.
"What reason does the Iranian government have for that? It should be helping cultivate the talents of its youth, instead of placing obstacles to their development," said Talebi-Eskandari, adding her niece is now living with her ailing grandmother in Iran.
"My heart aches for my niece and nephew, who have had their parents taken away from them. They have seen them only once and don't know when they will see them again."
There are about 30,000 Baha'i in Canada, with six million worldwide. The religion, under founder Baha'u'llah, took root in the 1800s in Iran, where there are now about 300,000 followers, making up the country's second largest faith. Since the international Baha'i headquarters is in Haifa, some Iranians accuse them of being Israeli sympathizers.
Geoffrey Cameron, spokesman for the Baha'i in Canada, says in recent years over 200 Iranian Baha'i have been executed or murdered, thousands detained, untold amounts of property stolen and holy sites vandalized. Baha'is teach the ultimate unity of all religions, but the Shia government considers them "misguided" Muslims.
It's particularly galling that Talebi-Eskandari's relatives are languishing in jail while a coronavirus epidemic sweeps Iran, said Cameron.
"Iran has released about 85,000 prisoners because of coronavirus. It was pressured to do so by Amnesty and UN agencies, and received a significant amount of international praise for the action," he said.
"Why is it then turning around and imprisoning, for no reason, a Baha'i couple? They haven't done anything wrong, face no charges, and now their young children are packed off to their grandmother's house while their parents sit in an unsanitary jail."
Talebi-Eskandari is asking Canada's minister of foreign affairs, Francois-Philippe Champagne, to urge Iran to release her brother and his wife, along with other Baha'i members that the government has "imprisoned because of their faith."
In 2019, more than 5,365 Iranians made their way into Canada as irregular immigrants, with some of them, including Baha'i, claiming religious persecution.