Source: www.hra-news.org
Translation by Iran Press Watch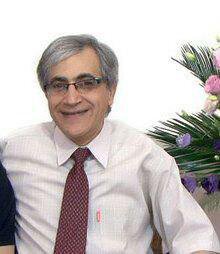 HRANA ‒ Farhad Fahandezh, a 61-year-old Baha'i prisoner, has been transferred to one of the solitary confinement cells at Rajai Shahr Prison in Karaj today, Thursday, October 1, as his COVID-19 test was positive. Mr. Fahandezh, who is serving his eighth year of his 10-year sentence, suffers from gastrointestinal and heart diseases. This, along with COVID-19, has raised concerns among Mr Fahandezh's relatives about his health. HRANA previously reported that 45 Sunni prisoners were being held in Rajai Shahr Prison in Karaj, and warned of the possibility of a coronavirus outbreak in the prison, saying that political prisoners and 75 inmates in Hall 12 are at risk for coronavirus.
In this prison, a number of other political prisoners, including Arash Sadeghi, who has a malignant bone cancer named chondrosarcoma, and Afshin Baymani and Abolghasem Fooladvand, who have heart disease, are serving their sentences; this puts their lives at greater risk if they contract COVID-19.
Amnesty International recently announced that it had seen copies of four letters sent to the Ministry of Health by prison officials under the auspices of the judiciary, warning of a severe shortage of personal protective equipment, disinfectants and key medical devices. The Ministry of Health has ignored these requests, and Iran's prisons continue to lack necessary equipment in the face of a catastrophic outbreak of infectious diseases.
Meanwhile, Asghar Jahangir, the head of the Prisons Organization, claimed in March this year about the protection of prisoners' health that "Iran should be recognized as an innovator in protecting the rights of prisoners in the world."
HRANA in August of this year, in a report entitled "Corona Crisis; A Comprehensive Report on the Situation of Rajai Shahr Prison in Karaj and the Latest List of Political Prisoners", has described the situation of political and security prisoners in Rajai Shahr Prison in Karaj and warned of the possibility of a COVID-19 outbreak in this prison.
Farhad Fahandezh was born in 1959 in the city of Torbat-e Heydarieh. He was arrested by security agents at his home in Gorgan on October 17, 2012, and after seven months of uncertainty, was sentenced by Branch 28 of the Revolutionary Court of Tehran, headed by Judge Mohammad Moghiseh, to 10 years in prison on charges of "propagating the Baha'i Faith and operating a Baha'i organization."
This Baha'i citizen was previously arrested in 1983 (at the age of 24) and sentenced to 6 years in prison. He suffers from gastrointestinal disease because of the unfavorable conditions of the earlier prison.