Source: www.thenational.ae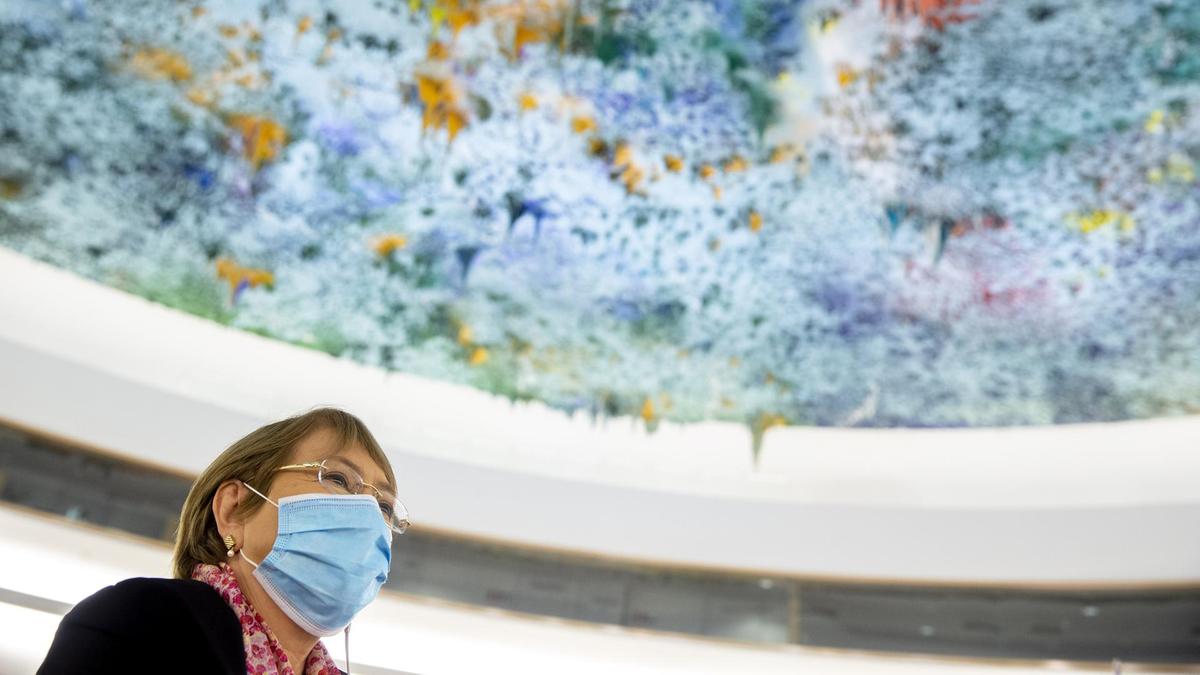 UN expresses 'deep concerns' at treatment of political prisoners in Iran
Iran must release a Bahai "prisoner of conscience" who contracted the novel coronavirus, the community's representative to the UN said on Thursday.
Farhad Fahandej, 61, from the northern city of Gorgan, is serving the eighth year of a 10-year sentence and suffers from gastrointestinal and heart diseases, Diane Alai told The National.
"The international community must call upon Iran to release all prisoners of conscience, just as the High Commissioner on Human Rights did yesterday," Ms Alai said.
Mr Fahandej was charged with collaboration with hostile governments, disturbing national security, propaganda against the regime and the formation of hostile groups, she said.
"This imprisonment is unjust, like that of all Baha'is wrongly imprisoned because of their beliefs, but during this global pandemic, when prisons are hotbeds of infection, keeping (or returning) Baha'is to prison is akin to handing down a death sentence," Ms Alai said.
The Bahai faith originated in Iran 150 years ago. It claims nearly 5 million followers worldwide, including an estimated 300,000 to 350,000 in Iran, where it is considered heretical by the country's religious leaders.
Ms Alai's call comes as the UN High Commissioner for Human Rights Michelle Bachelet expressed deep concern this week at the deteriorating situation of human rights defenders, lawyers and political prisoners held in Iran's prisons.
The UN official called on authorities in Tehran to release them in view of the Covid-19 pandemic.
Since the outbreak of the virus earlier this year, Iran has been one of the global hot spots of the pandemic, with nearly half a million cases and more than 27,000 deaths.
Its prison system suffers from overcrowding and poor sanitary conditions that have worsened during the pandemic, said a report by the UN High Commission for Human Rights.
"Shortages of water, hygiene products and disinfectant, insufficient protective equipment and testing kits as well as a lack of isolation spaces and inadequate medical care have led to the spread of the virus among detainees and have reportedly resulted in a number of deaths," the report said.
Ms Bachelet said those imprisoned for their political views or other forms of support towards human rights should "not be imprisoned at all".
"Such prisoners should certainly not be treated more harshly or placed at greater risk," she said.
For years, human rights groups have denounced what they say is unlawful incarceration of the Baha'is in the region, especially in Iran and Yemen, and have demanded that the minority be allowed to practice its faith freely.