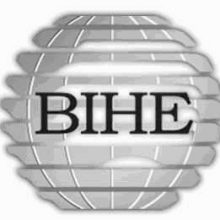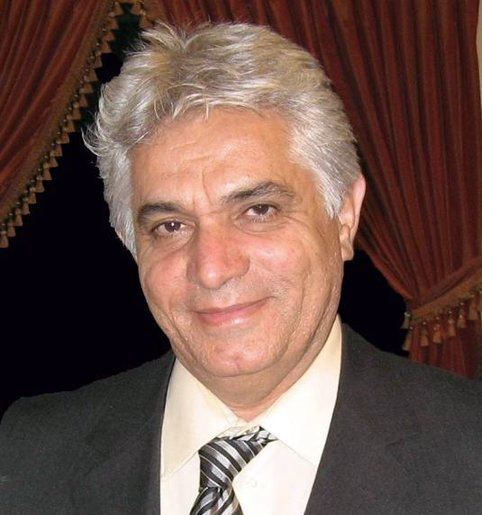 [BWNS, 16 June 2011] SAN CLEMENTE, CALIFORNIA,United States — Right up until his final moments, Valiollah Toosky's thoughts were in Iran, with his students and colleagues at the Baha'i Institute for Higher Education (BIHE).
His sister recalls in particular that, on the last day of his life, he was telephoning Iran from the United States where he had gone for medical treatment. Foremost on his mind was the arrest of fellow faculty members.
"Right at noon, the very last phone call he ever made, was to his colleagues in Iran," said Bahereh Smith. "His only concern was about how they were going to continue the BIHE. That was his last concern…"
A few hours later, 55 year old Mr. Toosky died, after a six month battle with brain cancer.
Mr. Toosky was well-known and well-loved for his dedication to his students and to the BIHE. He was a co-founder of the Institute, set up as an informal community initiative to provide for the education of young Baha'is officially barred from higher education. At the time of his death, Mr. Toosky was a coordinating member of the Institute's civil engineering and architecture departments.
It was no surprise, then, that more than 350 people gathered for his memorial service last weekend – held at the Baha'i Centre in San Clemente – to celebrate the life of a humble man, for whom service to others was the first priority.
"He believed that education is important," said Mr. Toosky's brother, Taraz. "He was a good architect and knowledgeable person and he had this opportunity to do this type of service and he was good at it."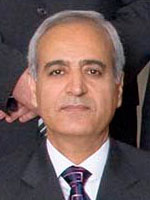 "He did anything they asked him. He did driving, he did cleaning, he did teaching. His home was open for the classes. He was providing food for the students. He was that type of person. He never said 'I just teach.' He did everything."
Messages of condolence were received by Mr. Toosky's family from around the world.
In its announcement of his passing, the Architects Centre at Tehran University described Mr. Toosky as a "dear colleague" and "beloved individual."
The Universal House of Justice – the head of the worldwide Baha'i community – recalled his "many years of exemplary, steadfast service…in the face of relentless oppression…"
His efforts, "to educate Baha'i youth have left a rich and enduring legacy for future generations," wrote the Universal House of Justice on 10 June.
Mr. Toosky died on 31 May, just days after Iranian authorities raided more than 30 homes of Baha'is associated with the BIHE. Twelve staff and faculty members remain in prison, bringing the total number of Iranian Baha'is behind bars to almost 100.
Iran's Ministry of Science and Technology has now reportedly declared all activities of the BIHE to be illegal, in a move that attempts to legitimise its persecution of the Baha'is.
A "source of courage"
"The experience of Mr. Toosky and his family reflects in many aspects the various methods of persecution that Iran's 300,000 Baha'is have been subjected to since the 1979 Islamic Revolution," said Farhad Sabetan, a spokesperson for the Baha'i International Community.
Mr. Toosky's father-in-law was the secretary of the local Baha'i assembly in Tehran before being abducted and murdered in 1980.
Following an earlier attack by the Iranian government on the BIHE in 1998, Mr. Toosky was arrested and interrogated in prison for a few days.
His three sons have all been barred from entering higher education because of their beliefs. The eldest passed his university entrance exam with a very high mark but was never permitted to take up his place; the other two also both passed their exams only to be later rejected for having "incomplete" files, a common tactic used by the Iranian authorities to block Baha'i students.
Mr. Toosky's sister is the wife of Behrouz Tavakkoli, one of Iran's seven imprisoned Baha'i leaders, currently serving a 20-year jail sentence on trumped up charges.
"Despite enduring many hardships, Mr. Toosky was an extraordinary source of courage and reassurance to others, particularly to Baha'i prisoners and the families of Baha'is executed by the Iranian authorities," said Farhad Sabetan.
"He had a tremendous love for his homeland and longed to return there to assist the Baha'i youth with their education. That was the aspect of his life he cherished the most," said Dr. Sabetan.
In a tribute to Mr. Toosky sent from Iran to be read at his funeral, one of his students wrote, "Perhaps if he had migrated to the west, he would have been offered a prestigious position in one of the universities there and would have lived a comfortable life. Perhaps if he had not stayed here to be subjected to physical and emotional abuse, he would be in perfect health and would be with his family now.
"Perhaps if he had not volunteered to undertake a number of stressful tasks, he would not have lost his health so soon. There are a number of other 'maybes'; however, I am sure that if he had left, he would not have been given the opportunity to partake of a number of great services…"
Another tribute read at the funeral, said: "You left this world too soon; so quickly that we did not have a chance to make up for all the things you did for us in this earthly life. You trained us so well that, if we receive your continuous assistance, each one of us might have the ability to become another architect like Mr. Toosky."
Special Report
The Baha'i World News Service has published a Special Report which includes articles and background information about Iran's campaign to deny higher education to Baha'is. The Special Report contains a summary of the situation, feature articles, case studies and testimonials from students, resources and links.
The International Reaction page of the Baha'i World News service is regularly updated with responses from governments, nongovernmental organizations, and prominent individuals, to actions taken against the Baha'is of Iran.
The Media Reports page presents a digest of media coverage from around the world.
—
Source: http://news.bahai.org/story/832