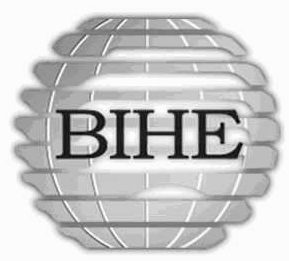 In wake of the raid on the Baha'i Institute for Higher Education (BIHE) by the Islamic Republic of Iran in May 2011, we saw a world-wide genuine reaction by individuals, organizations and governments. Below is one of these many reactions in form of an open letter by Mr. Nasser Sedghi whose brother was a volunteer teacher at BIHE and was arrested along with 15 other individuals in the raid of May 2011.
Editor
—–
Baha'is never give up on the power of divine justice
by Nasser Sedghi
This letter is a heart to heart appeal to the Iranian authorities – in particular to those individuals who carry out acts of unspeakable cruelty against their innocent and defenceless Baha'i fellow citizens.  The Iranian authorities have the moral and legal obligation to safeguard justice and fairness in the society and to stop the ongoing brutal persecution of  Baha'is, the followers of the largest religious minority in their country. Despite all the persecutions, Baha'is in Iran, both individually and collectively, have conducted themselves with dignity and sincerity, and have shown utmost respect and obedience to the authorities since the inception of the Faith more than 160 years ago in Iran, its birthplace.
On Sunday, May 22, 2011, a coordinated series of raids was carried out by the Iranian authorities on the homes of several Baha'is in different major cities in Iran, targeting  administrators and officials of the all-volunteer online university – the Baha'i Institute for Higher Education (BIHE).  This body has provided higher education programmes for young Baha'is who have been barred from university studies in Iran due to their religious convictions.
My brother, Farhad Sedghi, a voluntary faculty member of this online university, was among 15 Baha'is arrested; so far, after two months of daily approaches to various authorities, his wife and family members have had only one brief chance to visit him in person. No official reason has been given for his arrest, but most likely it will be in the same as the charges levelled against many other Baha'is who have been imprisoned in different parts of Iran – that is, "spreading corruption on earth", "posing danger to the security of country", and so forth.
This swift and arbitrary arrest and imprisonment has no legal grounds, but has attracted a total lack of response from  authorities in the justice system and a total lack of interest from the authorities who make formal charges with the courts. These system-generated obstacles are the source of enormous frustration and psychological torture for our family, in particular Farhad's wife. The inhumane treatment of the prisoners' family members as they are trying to exercise their universally accepted rights to visit their loved ones or find out about the charges against them, cannot be justified to anyone with basic human feelings.
False, and intentionally contradictory, promises to the innocent prisoners and their family members are a form of psychological torture being practiced by the authorities. For example, several times my brother's wife has been notified that she would be able to see Farhad, and seemingly Farhad was told the same. However, after many hours of waiting in front of Evin Prison in Tehran, our family members' excitement turned to disappointment and anxiety as contact was denied with no explanation given. The frustration and trauma for prisoners must be much worse, as they are not able to express themselves or make a complaint.
My brother, Farhad, is a man of dignity; throughout his life he has been a role model for many young people. He is a dedicated and hardworking man, and service to his country and its people has always been his top priority. Farhad is a highly qualified academic, well-known for his trustworthiness and many other virtues in his private and public life.
It is ironic that all those arrested were involved in providing much-needed higher education to young people, helping them to build capacity to serve their country and its people with selfless dedication. For Baha'is the following profound statement from the Baha'i Writings is a motivating force in their daily pursuit of education: "Regard man as a mine rich in gems of inestimable value. Education can, alone, cause it to reveal its treasures, and enable mankind to benefit  therefrom." [1]
In another statement from the Baha'i writings we read that "among the greatest of all services that can possibly be rendered…is the education and training of children…" [2]
In light of the importance of education in Baha'i Teachings, let us examine some of the practical contributions Baha'is have made, and still tirelessly continue to make, for the educational betterment of the communities in Iran which are so dear to them. There are numerous Baha'i and reliable non-Baha'i sources for the following information, available for any sincere seeker who wishes to investigate and find out more:
Introduction of a widespread modern and scientific formal education system was established in Iran in the late 19th century, initiated by Baha'is. Tarbiat Schools for boys and girls were established, the first in 1899 in Tehran. School curricula and subjects were mainly non-religious and very advanced for the time. The establishment and development of Tarbiat Schools became popular among fair-minded and educated citizens in Iran, as they were open for all, and they produced many non-Baha'i graduates.
The success of Tarbiat Schools irritated the clerics and the corrupt government authorities at the time; eventually, after many years of tremendous service to the Iranian community and due to relentless opposition from clerics, in 1934 Reza Shah issued an order to close down the operations of the Tarbiat Schools.
Closure of the schools did not dampen the zeal and educational achievements of Baha'is across the country. They established many schools in the regional and country areas. For example  around 1933-35 in the village of Seysan (located 40 KM south East of Tabriz ), which had a large number of Baha'i residents, there were more than 700 students in two separate schools, one for girls and one for boys. These included Muslim children from nearby villages who were attending primary schools in an environment that was different from an old traditional Iranian Maktab-Khaneh. [3] Throughout Baha'i history, leading up to the Islamic Revolution in 1979, Baha'is played an important role in developing and contributing towards Iranian education in schools and higher education establishments all over the country.
Many Baha'i academics in Iran have served their country and taught in many Iranian universities across the country with high distinction and dedication. Over three decades prior to the Islamic Revolution, an impressive number were elevated to be heads of faculties in different universities for which their services are appreciated and remembered by students in Iran and around the world. These include: Gholam-Hussein Davachi – Head of the Agricultural Faculty, Houshang Seyhoun – Head of the Fine Arts Faculty [see http://www.caroun.com/Painting/Canada/HoushangSeyhoun/HSeyhoun.html], Prof. Manuchehr Hakim – Head of the Medical Faculty [see http://www.iranpresswatch.org/post/1023], Dr Parviz Taslimi – Head of the Science Faculty, Dr Ahmad Aataie – Head of the Veterinary Faculty.[4] They, along with hundreds of other academics who were dismissed from universities after the 1979 revolution in Iran, were able to pursue different professions to serve their country; many of them were involved in establishing and helping with the Baha'i Institute for Higher Education.
With reference to historical evidence, it can be said that before and during the Iranian Constitutional Revolution, clerics were opposed to any reform and, in particular, did not want educational reform. Baha'is were targeted and persecuted by the clerics and accused of promoting non-Islamic establishments. Clerics incited public uprisings against Baha'is.
Persecution of Baha'is in their homeland at the hand of extremists has occurred since the inception of the Baha'i Faith there more than 160 years ago, but this has never deterred them from showing love and respect for the Iranian people and serving their country in many different ways. No doubt most fair-minded Iranian people are aware of the legacy of many Baha'is and their contribution to education, industry, agriculture, the modernisation of the country and many other fields. This is because they have strong convictions and they never give up their belief in Divine Justice, despite the persecution and injustice being continuously inflicted upon them. After all it is their country, as well as the birthplace of the Baha'i Faith.
Finally let me address some of the baseless accusations and misinformation about the Baha'i faith continually being spread by authorities in Iran, against which Baha'is do not have an opportunity either to defend themselves or to provide a response within that country:
Baha'is are being accused of "spying for Israel", being agents for foreign countries (these imaginary foreign countries change from time to time), "posing a danger to the security of the country", etc. Iranian authorities, not only in the past three decades, but throughout the entire history of the Baha'i Faith, have NEVER been able to produce a single valid piece of evidence supporting these accusations, and Baha'is in Iran have NEVER been given the opportunity to openly defend themselves in relation to all these baseless charges. Baha'u'llah was exiled in 1868 by force to Palestine at the instigation of the Iranian authorities of the day. The Baha'i Holy Shrines containing the mortal remains of the Founders of the Faith were built long before the state of Israeli was established in 1947. The Baha'i Faith's relationship to Israel is exactly the same of that of Islam and Christianity, which also have holy places in Israel. Baha'is never engage in violent action – how could they be dangerous? These simple explanations should suffice for any fair-minded/ history-minded person.
The Baha'i Faith is designated a "misguided cult" by Iranian authorities. Let us look at the reality of the situation and provide some brief factual points:
According to the 2003 Britannica Book of the year, the World Christian Encyclopaedia and other independent study groups, the Baha'i faith is the second most widespread independent world religion after Christianity – with establishments in 192 independent countries and 48 dependent territories or overseas departments.
Baha'i holy writings and literature have been translated into more than 802 languages.
Baha'is have national administrative bodies in more than 183 countries around the world, and more than 101,000 localities worldwide.
Followers of the Baha'i Faith are drawn from all tribes, races, and nationalities around the world.
Baha'is have a well-established administrative system operating at the local, national and international levels.
Baha'is have a longstanding association with the United Nations, being one of the first non-government organisations (NGOs) to take up affiliation, and have an active role in many NGO organisations of the UN. Since 1948 the Baha'i International Community has been recognised as an international non-governmental organization at the United Nations. The Baha'i International Community is a member of the Alliance of Religions and Conservation, the World Faiths Development Dialogue, the Conference of Non-Governmental Organisations, and many more.
Baha'is and their institutions are well respected and trusted in all countries except Iran and some other hardline Islamic states.
Baha'is around the world, wherever they live, respect and obey the laws of their country of residence. They integrate into the wider community, and contribute for the betterment of society in all possible and legitimate ways.
Baha'i activities and functions are open to all, and they call upon any one who is willing to work alongside them to help bring about peace and harmony, no matter from what their religious belief or background.
10.  With regard to Baha'is being "anti-Islam", suffice it to say that one of the basic beliefs of the Baha'i Faith is Progressive Revelation – that all God's messengers come from one Divine Source and teach the same, progressively-developing, divine message according to the needs and capacities of the age in which they are delivered. As a result, Baha'is are committed to the defence of the divine nature of Islam and all other world religions.
Let me finish this appeal with a short quotation from the Writings of Baha'u'llah, Prophet Founder of the Baha'i Faith, which is a profound mandate and guidance for all the Baha'is around the world, including Baha'is in Iran:
"O people! Consort with the followers of all religions in a spirit of friendliness and fellowship." [5] That is what Baha'is in Iran are doing.  Rest assured that Baha'is never give up on divine justice, and will continue to demonstrate friendliness and fellowship towards all.
With Kind regards,
Nasser Sedghi
—
References:
1. Tablets of Baha'u'llah. http://reference.bahai.org/en/t/b/TB/
2. Selections from the Writings of Abdu'l-Baha. http://reference.bahai.org/en/t/ab/
3. History of Seysan – 2009 Finland; by Afshan Mohabbati
4. Payam-i-Baha'i; Number 321/2. A monthly publication of the National Assembly of the Baha'is of France.
5. Tablets of Baha'u'llah. http://reference.bahai.org/en/t/b/TB/
* * *