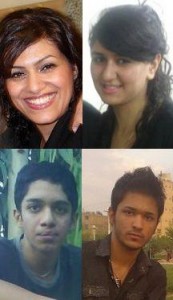 [RAHANA, 15 Aug. 2011] 5 Baha'i social activists who are all under the age of 20 were arrested on Saturday August 6, 2011.
These arrests took place at the Ministry of Information located on Roodaki Road. Those arrested are Yeganeh Agahi, Miten Haghiri, Matin Janemian, Parisa Moghadas, and Sarvash Bayani.
According to the Human Rights House of Iran (RAHANA) these 5 activists had also been arrested earlier on August 4, 2011. At the time of that arrest they were engaged in social and health activities, showing the disadvantages of cigarettes using artistic creativity.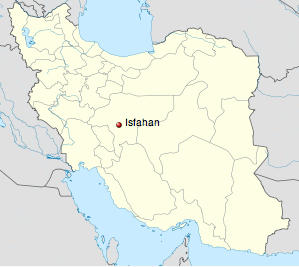 Plainclothes officers apprehended all 5 of them and took them away and subjected them to interrogations after holding them behind bars. They were later released on bail with a summons to show up at the Isfahan Intelligent Office on August 6, 2011.
After they went to that location per their summons, all 5 were arrested and transferred to the Baharestan Revolutionary Court. Their families have been told the reason for their arrest is "propaganda against the regime". The officials added that the court session for these 5 activists would take place soon.
—
Source: http://www.rahana.org/en/?p=11704