by Ramin Ahmadi
theguardian.com, Monday 19 May 2014 07.13 EDT
The fate of the Baha'i minority is not theirs alone, they represent all Iranians who do not conform in one way or another, says Ramin Ahmadi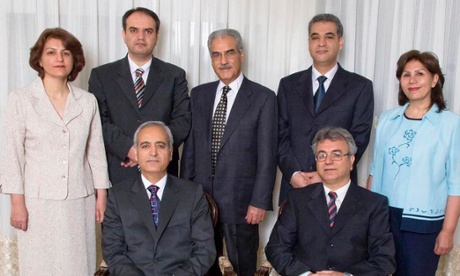 I am fourteen years old. It is southern Iran in the summer of 1977. Most people have not yet heard of Ayatollah Khomeini or an Islamic revolution. The high school building sits on an acre of dry land. We play soccer every day behind the school. The heat is oppressive, and, after an hour on the field, we rush to the water fountains and line up to let cold water wash the dust and sweat off our young sunburnt faces. I take the shortest line, where only one classmate is in front of me. But I am immediately warned by other classmates: Hey, you can't drink from that water fountain, not after he has. And why not?, I ask. He is a Baha'i, they say.
Despite their warning, I drink from the fountain. I am thirsty and this is, after all, the shortest line. They tell me I am dirty now. Najes!, they say. That means impure; it is the degrading word used to describe some of Iran's religious minorities, particularly Baha'is. My classmates insist that, as pure and clean Muslims, they would never drink from the same fountain as a Baha'i. My Baha'i friend is quiet, smiles at me softly, and politely walks away.
I had not grown up in a religious family and was unfamiliar with the proper ways of keeping myself "pure." Later that day, I asked my mother, a girls' high school principal, why my friends could not drink from the same fountain that a Baha'i drank from. She started laughing. She said these were uneducated and superstitious beliefs. Don't worry. They don't matter. They are on the margins of our society.
Three years later, my mother, like many other professional women her age, was forced out of her job. The Islamic Revolution was in full swing and what she called "the margins" looked more like the main text. We, the impure, were the ones sitting on the margins. Ayatollah Khomeini had managed to tap into some of our deepest and ugliest cultural tendencies and mobilize them to achieve political power.
The new regime was discriminating against women, persecuting religious minorities – most notably the Baha'is – cracking down on journalists, suppressing lawyers and other human rights defenders, and hunting political dissidents. Imprisonment, torture, and execution were rampant, and the scale and scope of human rights violations were hard to comprehend.
In the years since, I have come to understand that this reign of terror has rested on three problematic trends that are rooted in traditional culture and have been expertly exploited by the governing police state. The first is xenophobia and a rhetorical commitment to anti-imperialism – a magnet for the academic left in the west – which the government has used to deflect any legitimate critique of its gross abuses against its citizens. The second is misogyny, which the government has used to justify a system of gender apartheid. The third is deep-seated religious prejudice, which the government has drawn upon to lay siege to Iran's religious minorities – again, most notably, the Baha'is.
Since the Revolution, I have lived on the margins and followed the news of those who live marginalized lives. I am not interested in the nuclear issue, the relationship between the various elements of the revolutionary government, or the presidential administrations that rotate through Iran's political scene. Instead, I am interested in the daily and systematic violations of human rights.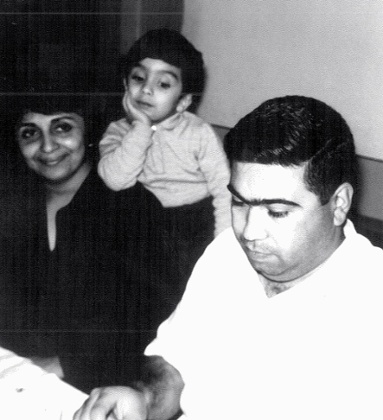 The latest news from the margins takes me back to that day on the soccer field: 14 May marked six years since seven Baha'i leaders in Iran have been imprisoned for no other reason than their faith. These leaders are the most visible victims of a Baha'i population that continues to be brutally repressed. The Baha'i community is a peaceful, apolitical minority that is simply not allowed to live in peace.
After three decades of human rights activism, I have come to understand that the fate of our Baha'i minority is not just their fate, but the fate of all Iranians who do not conform in one way or another. Their religious freedom, their human rights are an essential prerequisite for our freedom, our human rights. We must understand that all people – regardless of their gender, ethnicity, religion, sexual orientation, or political views – are fully human and deserve to be treated as such. Freeing the Baha'i leaders would be a good start.
Ramin Ahmadi is a physician in Danbury, Connecticut and a co-founder of the Iran Human Rights Documentation Center.
—
Source: http://www.theguardian.com/world/iran-blog/2014/may/19/iran-bahai-minority-jail-religion