Source: http://goo.gl/9046Kb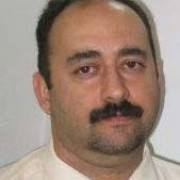 HRANA News Agency – Shamim Ruhani, a Bahai from Ahvaz (a city in the delta of the Tigris and Euphrates), has been sentenced to one year in prison followed by banishment from the province of Khuzestan.
According to the report of Human Rights Activists News Agency (HRANA), he was charged with propaganda against the regime and membership in Bahai organisations.
The sentence does not specify for how long he is banished from his home province.
He was arrested by agents from the Ministry of Intelligence on November 5, 2013, along with a number of Bahais who were present in his home.
All the detainees except for Mr. Ruhani were released three days later. Mr. Ruhani was held for several months before being released on bail.