Source: news.bahai.org/story/1021
25 September 2014
TEHRAN — Shadan Shirazi had always been an exemplary student, showing special strength in math and science, according to numerous accounts in the Persian media. So it was not surprising that she scored well when she took the college entrance examination in math and physics.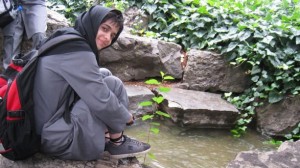 In fact, she placed 113th out of all Iranians – estimated to be more than a million – who took college entrance examinations earlier this year.
Yet despite her high score, and her keen desire to learn, Ms. Shirazi has been blocked from entering university. The reason: she is a Baha'i.
That young Iranian Baha'is are being denied access to higher education is well known. Their tribulations have been the subject of numerous news stories and even major documentary films.
But Ms. Shirazi's story sheds light on a new tactic adopted this year by the government to prevent young Iranian Baha'is from entering Iranian universities. The story of her injustice has also stirred the outrage of many Iranians, who have told and re-told it on more than two dozen Persian-language websites.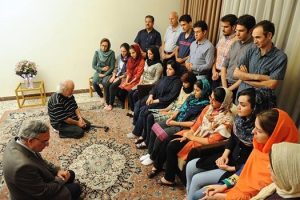 The new tactic involves an apparent effort by the government to deprive Baha'is of any document or paper that can be used to prove that they were denied access to higher education because of their religious beliefs. In recent years, for example, they were told that their files were "incomplete" when they tried to get college entrance examinations results. Whether flashed on a computer screen and printed out or delivered by letter, that message left a paper trail.
This year, however, Baha'is like Ms. Shirazi are being told to go the local testing office for their results. There, often after considerable evasion and runaround, they are ultimately shown but not physically given papers that say only Muslims and "officially recognized minorities" are allowed to be accepted into university.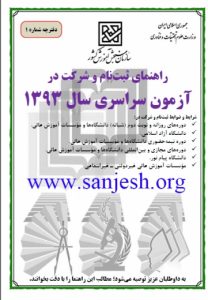 Significantly, they are also singled out as Baha'is, despite the fact that they never made any such indication on examination forms or other papers.
"The Iranian government's new tactics in their treatment of Baha'i students represent the latest evolution in a series of ploys designed to deny Baha'is access to higher education without raising the concern of the international community," said Diane Ala'i, the Baha'i International Community's representative to the United Nations in Geneva.
"As best as we can tell, this new procedure entails identifying Baha'i university applicants and then calling them in so they can quietly be confirmed as ineligible under the government's unjust policies and then be sent away without any documentation or proof that it was because they are Baha'is that they were prevented from enrolling.
"This new tactic is nothing but subterfuge and it completely contradicts repeated statements by Iranian officials to the world at large that Iran does not discriminate on the basis of religion in higher education," said Ms. Ala'i.
As noted, more than two dozen Persian-language websites have told Ms. Shirazi's story and of her encounter with government officials. Among other things, they report that one official, Morteza NorBakhsh of the EMEO Academic Board, told Ms. Shirazi and her family that as much as he might like to help, his hands were tied by higher authorities.
According to one account, Mr. NorBakhsh reportedly told Ms. Shirazi's father – who himself was denied access to university in 1986 – that: "We could not do anything for the Baha'is then and now we also cannot do anything for them."
Another website recently gave an account of how a different girl and her family were told by Mr. NorBakhsh that: "I can't do anything about what the President says."
In another development, two former government officials involved in previous efforts to prevent Baha'is from going to university met recently with a group of Baha'is to apologize.
In a photograph posted to several Persian-language websites, Muhammad Nourizad, a former journalist with the semi-official Kayhan newspaper, and Muhammad Maleki, the first head of Tehran University following the Islamic Revolution, are seen on their knees in humility before a group of Baha'i students.