Source: hra-news.org/fa/religious-minorities/b-483
Translation by Iran Press Watch
Date: January 31, 2015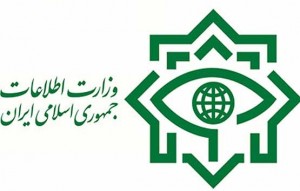 HRANA News Agency – The Ministry of Information in the city of Rasht summons and threatens individuals who have relations with Baha'i citizens.
According to information received from reporters of HRANA – The News Organization of Human Rights Activists in Iran – in the past two months more than 20 Muslim residents of Rasht have been summoned and threatened because of their relationships with Baha'is.
An informed source told the HRANA reporter: "The Ministry of Information alternately summons and interrogates Muslim individuals who have some sort of relation with Baha'i citizens. These interrogations last between 5 and 7 hours; so far, 20 individuals have been in 35 interrogation sessions. These proceedings started on November 17th. The latest case was today (Saturday) – today two more people were summoned for interrogations to be held next week.
This source also stated: "The individuals who have been summoned are subjected to insults, humiliation and threats, and are told that they are not allowed to associate or have any business dealings with Baha'is. These individuals are between the ages of 20 and 64, and have been subjected to these pressures because they have relations with one or two Baha'i families."
He further added: " During these interrogations, the Ministry of Information was trying to obtain baseless confessions from these people regarding activities of members of the Baha'i community."
It should be mentioned that on November 17 2014, an agent of the Ministry of Information, accompanied by two representatives of the Revolutionary Court, inspected the homes and businesses of four Baha'i citizens in Rasht, on the basis of an unsealed, hand-written warrant.