Source: iranwire.com
Translation by Iran Press Watch
Thursday, 19 March, 2015
By Kian Sabeti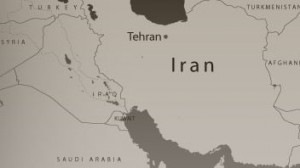 The Iranian Solar Year 1393 (March 2014 – March 2015), witnessed the largest numbers of detained or sentenced and imprisoned Baha'is for the last six years.  The extent of pressure on Baha'i's in Iran in the Iranian year 1393 was so intense that it could easily be compared with the early years of the victory of the Islamic Revolution in Iran, when Baha'is faced the most severe persecution and pressure.
In fact, from the very first days of the Islamic Revolution in Iran, the arrest and sentencing of Baha'is began. Arrests and imprisonment of Baha'is continued and grew until 1990, when, due to the international outcry, the intensity of the pressure was reduced.
Over this period, in a letter dated 25 February 1991, from the Supreme Council of the Cultural Revolution to the office of the Supreme Leader (Ayatollah Khamenei), the general standing of Baha'is under the Islamic regime was detailed.
In paragraph 2 (a) It stated that Baha'is are not to be arrested, imprisoned, or punished without reason. Over the next two decades we witnessed a decrease in detentions or heavy sentences against Baha'is in Iran; instead the regime's clashes against Baha'is were confined to the economic and cultural domains, and rarely manifested in outward detention and imprisonment.   But in late 2008, once again, the arrest of Baha'is in various cities of Iran resumed.  The arrest of many Baha'is in cities within the provinces of Mazandaran, Tehran, Semnan, and Mashad were the beginning of these new events.  Over the last six years a large number of Baha'is in various cities of Iran encountered arrest and prison sentences.
In the Iranian Year 1393 (March 2014 – March 2015) as well, dozens of Baha'is were arrested, imprisoned and tried.  On the last day of this Iranian year (03/19/2015) 80 Baha'is are locked up in prisons.  These numbers have been unequaled for the past 25 years.
The names of the Iranian Baha'is who are in various prisons of the Islamic Republic of Iran, in the last days of the Iranian Solar year 1393, serving full prison terms or in temporary detention are as follows: 
Tehran (women's ward of Evin):
1. Mahvash Sabet: 20 year prison term
2. Fariba Kamalabadi: 20 year prison term
3. Nushin Khadem: 4 year prison term
4. Nasim Bagheri: 4 year prison term
5. Faran Hesami: 4 year prison term
6. Elham Farahani: 4 year prison term
7. Nasim Ashrafi: 1 year imprisonment
8. Shamis Mohajer: 1 year imprisonment
Evin Prison (detention):
9. Mona Mehrabi
10. Elham Karampisheh
11. Mehrdad Forghani
12. Safa Forghani
13. Ruhiyyih Bagherdokht
14. Laleh Mehdinezhad
Karaj  – Gohardasht (Rajai Shahr Prison):
15. Jamaluddin Khanjani: 20 year prison term
16. Saeed Rezaei: 20 year prison term
17. Afif Naimi: 20 year prison term
18. Behrooz Tavakoli: 20 year prison term
19. Vahid Tizfahm: 20 year prison term
20. Navid Khanjani 12 year prison term
21. Adel Naimi: 11 year prison term
22. Farhad Fahandezh: 10 year prison term
23. Shahran Chinian Miandovab: 8 year prison term
24. Eghan Shahidi: 5 year prison term
25. Azizolah Samandri: 5 year prison term
26. Kamran Mortezai: 5 year prison term
27. Keyvan Rahimian: 5 year prison term
28. Fouad Fahandezh: 5 year prison term
29. Amanolah Mostaghim: 5 year prison term
30. Fouad Moghadam: 5 year prison term
31. Kamal Kashani: 5 year prison term
32. Farahmand Sanaii: 5 year prison term
33. Siamak Sadri: 5 year prison term
34. Farhad Eghbali: 5 year prison term
35. Kuroush Ziyari: 5 year prison term
36. Payam Markazi: 5 year prison term
37. Ramin Zibaii: 4 year prison term
38. Afshin Hayratian: 4 year prison term
39. Shahin Negari: 4 year prison term
40. Shahrokh Taef: 4 year prison term
41. Kamran Rahimian: 4 year prison term
42. Mahmoud Badavam: 4 year prison term
43. Riaz Sobhani: 4 year prison term
44. Farhad Sedghi: 4 year prison term
45. Fouad Khanjani: 4 year prison term
46. Shahab Dehghani: 4 year prison term
47. Shamim Naimi: 3 year prison term
48. Sarang Etehadi: 1 year imprisonment
Yazd prison:
49. Shamim Etehadi: 3 year prison term
50. Khosro Dehghani: 3 year prison term
51. Iman Rashidi: 3 year prison term
52. Shabnam Motahed: 2 year prison term
53. Fariborz Baghi: 2 year prison term
54. Iraj Lohrasb: 2 year prison term
55. Naghmeh Farabi: 2 year prison term
56. Fariba Ashtari: 2 year prison term
57. Farah Baghi: 1 year imprisonment
58. Tanaz Mohammadi: 1 year imprisonment
59. Naser Bagheri: detention
60. Fayez Bagheri: detention
Mashhad – Vakilabad Prison:
61. Nika Kholusi 61: 6 year prison term
62. Jalayer Vahdat: 5 year prison term
63. Davar Nabilzadeh: 5 year prison term
64. Sonia Ahmadi: 5 year prison term
65. Sima Eshraghi: 5 year prison term
66. Nava Kholusi: 4 year and six months prison term
67. Adib Shoa'i: 6 month prison term
Orumiyeh Prison:
68. Fardin Aghsani: 3 year prison term
69. Farahnaz Moghadam: 3 year prison term
70. Gisou Sheikh Hassan Abadi: 3 year prison term
71. Amir Ma'budi: 6 month prison term
72. Nushin Misaghi: 6 month prison term
73. Neda Forsatipur: 6 month prison term
74. Soheila Aqdasi:  6 month prison term
Semnan prison:
75. Puya Tebyanian 75: 7 year prison term
76. Afshin Ighani: 4 year and three month prison term
77. Susan Tebyanian: 1 year imprisonment
Arak prison:
78. Navid Haghighi: 3 year prison term
Kerman prison:
79. Shahram Fallah: 3 year prison term
Branch Jail:
80. Ziaollah Qaderi: 3 month prison term
81. Faramarz Lotfi: 3 month prison term
82. Soroush Garshasbi: 3 month prison term