Mansour Osanlou (1) is a trade union and human rights activist. He is a former leading personality of the Syndicate of Tehran and Suburbs Bus Company (2) (Vahed Company) who has been imprisoned on numerous occasions due to his activities supporting the rights of workmen in the labour movement of this company.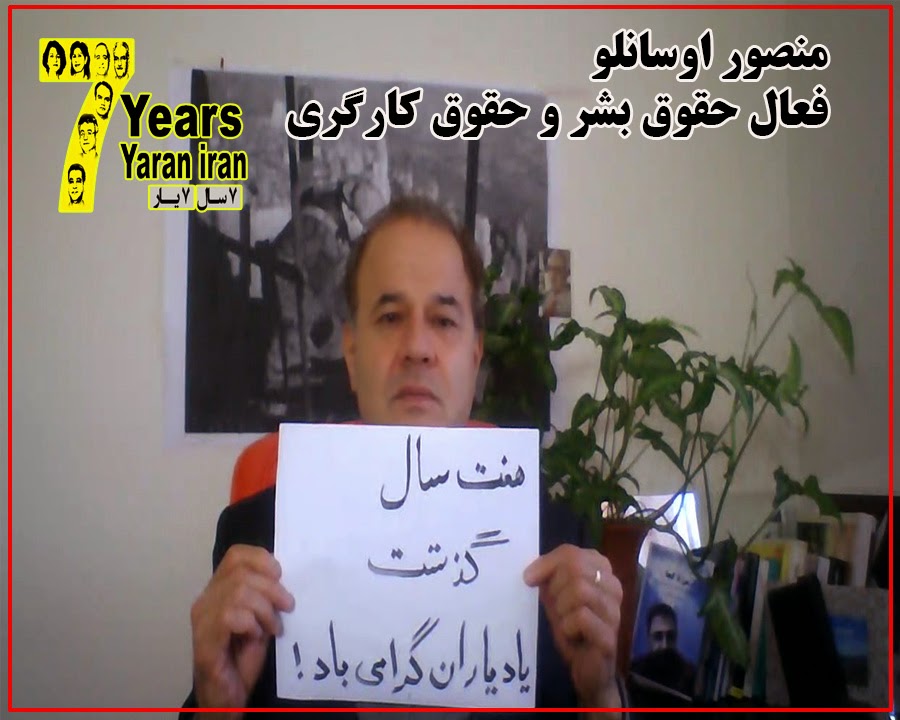 In a message to the Yade Yaran (3) Campaign, Mansour Osanlou said: I invite all Iranians, and also all other people of the world, to raise their voices of protest to demand the observation of the human rights of all Iranians as well as for our Baha'i compatriots, and to raise their voices until all these respectable people achieve all the human rights to which they are entitled, including the right to education and to employment.
We all are duty bound to ask for the implementation of every word of The Universal Declaration of Human Rights in Iran ….
With a relevant message and picture you can raise your voice in protest against the imprisonment of the seven leaders of the Baha'i community of Iran, who have been sentenced to 20 years imprisonment. The fifteenth of May is the seventh anniversary of their incarceration.
1. For a biography, see http://en.wikipedia.org/wiki/Mansour_Osanlou
2. See http://en.wikipedia.org/wiki/Syndicate_of_Workers_of_Tehran_and_Suburbs_Bus_Company
3. For more details of the Yaran (Friends), see http://news.bahai.org/human-rights/iran/yaran-special-report/profiles