Source: www.facebook.com/bahainews1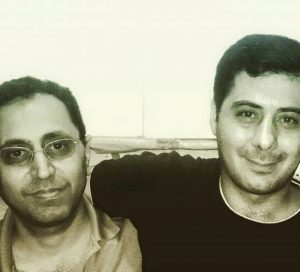 "BahaiNews" released a heartfelt letter from Masoud Bastani, a journalist, human rights activist and former political prisoner who was the cellmate of Kamran Rahimian. The text is below:
Welcome friend; a friend in my narrow rooms of solitude; a pal who paced Rajai Shahr prison yard side by side with me; … so abruptly were you released that I lost the chance to fulfill my promise. I had promised myself that I would stand in front of the prison gate awaiting your release. But now that I am writing these words, you are on your way home, and your household is anxiously awaiting you …
Do you recall that you said: "a day less spent in prison, the less damage to a man's state of mind and spirit"?
Welcome friend; Come to this city, which perchance is in need of you more than at any other time.
In need of your fundamental teachings that promote the three principles of "empathy", "appreciation", and "respect for the rights of others".
Come again to teach your compatriots "the language of non-violence, the language of life".
Come that we may celebrate Gandhi's birthday on October first this year; the day you named the International Day of Empathy.
Welcome friend…
_____
1. "BahaiNews" is an independent non-Bahá'í initiative and is not affiliated with any Baha'i institutions.