Source: iranwire.com
Saturday, 19 September 2015
by Mahrokh Gholamhoseinpour
Translation by Iran Press Watch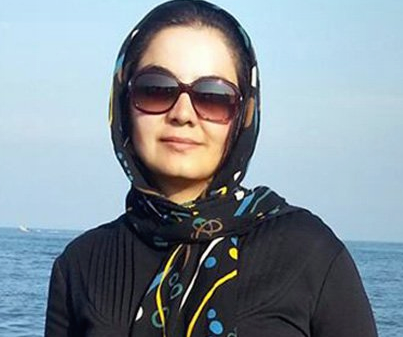 Over the last month, as usual, a large number of Baha'i students who participated in the National University Entrance Examination received a letter entitled "incomplete application".   Based on letters previously sent to Baha'is right before the start of the new academic year, most Baha'i youth prefer not to try their luck at the National Entrance Exam, because they know getting in is almost  impossible, due to an unspoken law.   Although on April 6 of this year, in an interview with ILNA, Mohammad Javad Larijani, Secretary of the Human Rights Council of the Iranian Judiciary, completely denied any probation or ban of education due to being a Baha'i, and said that Islamic Republic Officials "recognize and support Iranian citizens' constitutional rights."
I had a conversation with Mahyar Nedaf, born 1978 in Mashhad, which can be used as a benchmark to assess Mohammad Javad Larijani's claim.
Where did the story begin?
I was ranked 1829th*. I was hoping to pass the exam and continue my education, but when I received an "incomplete application" letter, all these hopes and dreams vanished.  Since the desire to study really does not ever leave me, I am personally not able to express my feelings of love for what I have been deprived of.   I truly have a love of learning; if I were allowed to enter university, perhaps I would have kissed the university's threshold, and would have memorized my professor's every word, and would have been extremely appreciative and thankful, because this is a sacred place to me.  We are born and bred in the same land as others, we studied in grade school for 12 years in government paid schools, and the continuation of these sanctions against education is a waste of the capital spent on our grade school education up to this point.
Was this the first time you participated in the entrance examination?
No.  It was 17 years ago when I first applied to participate in the exams, but a permission card was not issued for me.
What was their excuse and reason?
They simply said an exam card has not been issued for you, and so you are not allowed to take the exam.  The second time I did not pursue this issue seriously either: I participated in the Arts, Humanities and English examinations, but when I became qualified to choose my preference for an area of study, because I frequently heard that even if I am qualified, I would not be allowed to enter university, I did not choose any.
How was it that you decided to participate in the exams this year?
This year I was more motivated and willing to participate in the exam.  I answered all the questions with a great effort and was accepted with a ranking of 1829.  I selected my field very carefully, and I was really hoping to attend college.  But on the day that the results were to be announced, they wrote me and asked me to either write to a particular P.O. Box address, or to report to the Assessment Organization due to an "Incomplete Application".
What was your favorite area of study?
Since you are allowed to choose up to 100 possible areas of study (majors), I had selected business administration at Tehran University, as well as public relations, information technology and tourism and hospitality.
What is the general public's reaction to this issue?
In fact, public opinion has changed quite a lot. Many of my countrymen are sincerely sorry and express sympathy.  People show understanding and empathize on this issue – it really is very different from how it used to be some years ago.
Were you under pressure because of your Faith in high school too?
Yes, I dealt with some problems while in high school.  I was even expelled from school for this reason.  Once due to moving to another house, I had to transfer to another school, but as soon as the new school found out I was a Baha'i, they did not ask for my academic records for an official transfer until the end of the academic year, and they sent me back to my previous school for the next academic year.
Does this treatment hurt you?
Generally the Iranian Baha'i community deals with many social deprivations, such as not being able to get a  passport,  no permission to leave the country,  having no marriage certificate, and at times we are not even allowed to register our marriages. Can you imagine? Only seven years after my wedding were we were finally able to register our marriage, with much effort.  Now that the Baha'i community's purity of intention has been proven, I hope the Iranian government takes some positive steps regarding these issues.  Throughout all these years, despite all the pressure and arrests, Baha'is have been charitable and law abiding citizens. Even given all these issues, the Baha'is always sought to follow the law of the land and be obedient to the official ruling Government of Iran.
Did you try to follow up on the issues?
I heard from some friends that they had the same problems. On the morning of the eighteenth I went to the Assessment Organization.  They asked many questions at the door to figure out why I was there. I explained and they sent me upstairs, wrote the office number on a piece of paper and handed it to me.  As soon as I entered that office, the workers looked at each other and smiled – it was clear that they had been informed by telephone.  When I explained the issue and stressed that I wanted to pursue the matter seriously, they took my information.  They had a list of names, and were able to quickly find my name on that list. They told me that at the moment the reason was not clear and the problem might be identified in a month or so.  I told them that I needed to register within the next few months, that there was not much time left.  But they said didn't think much about it; they didn't know anything yet; that I should leave and come back in a month.  I asked them to put it in writing and note that I was there to follow up on my status. They said they were not able to put anything in writing; they said that there is an issue and that I needed to go visit their manager Mr. Nourbakhsh in Tehran.  I insisted that they give these instructions to me in writing, but they said that they were not allowed to give me any kind of a written notice.  I went to the office of the head of that department and spoke to the office manager there, and asked them what I was to do?  He said: "There are one to two thousand others like you, and it is what it is: the final report will be published on the Seventeenth of September on the Assessment Organization's website, come back after that date."  Their tone made it clear to me that nothing different will happen then either.
Will you follow-up with them again?
Yes, I will pursue the matter.  As I was leaving, they asked me to give them back the piece of paper with the office number, but I took a picture of that paper with my cell phone and told them that I would like to have a record of today's visit for the next time that I come back to check on the status.  Other friends contacted me and said that they were eliminated due to "incomplete application" and their case has been excluded from consideration, and that they have been disqualified from inquiring.  I will pursue this issue wherever legally possible. The next time I go, I will submit the request for status in writing.  If necessary, I will go to Tehran and try to find Mr. Nourbakhsh.
What is the purpose of the follow-up?
A while ago, in one of his talks, Mr. Larijani said that no Baha'i is have been deprived of an education due to being Baha'is, so I just want to ask him: exactly what is the reason for my designation of "incomplete application"?  They should look into it and tell me, so I can resolve any issues with my application, so that I can be educated and serve my community and my homeland better. This is not a slogan for Baha'is; the acquisition of knowledge and education has a special station.  Although all of us are banned from going to university, we are constantly busy reading and studying.  When Prophet Muhammad says "study sciences even if you are in China", or Imam 'Ali says "whoever teaches me a word has gained my servitude", it means that true Islam will not prevent any individual from acquiring knowledge because of a different belief.
* See https://en.wikipedia.org/wiki/Iranian_University_Entrance_Exam. Approx 900,000 students took the exam this year.