Source: BahaiNews1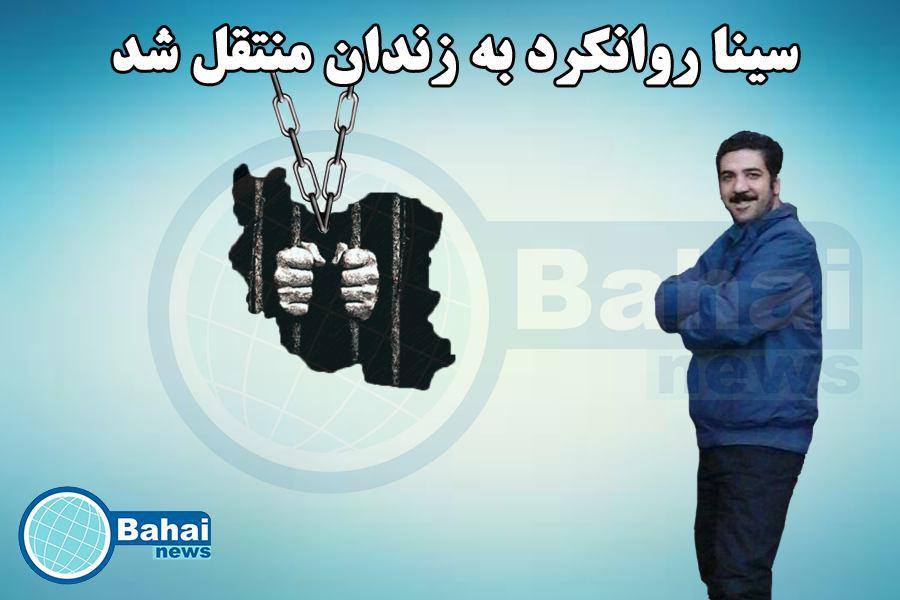 "BahaiNews" reports, Mr. Sina Ravankard, a Baha'i citizen, was transferred to the Yasouj Prison.
According to "BahaiNews" and sources close to Sina Ravankard, the Revolutionary Court of Yasouj had summoned him, in multiple occasions, in the past year. He was able to reduce his one-year discretionary imprisonment, to three months. On January 13, 2016, he was transferred to Yasouj prison to serve the prison time.
According to the sources, he has been fined approximately $300, as well.
Earlier him, along with seven other Baha'i citizens residing in Isfahan and Shiraz, as well as village of Kata were arrested and transferred to Evin Prison. He was released on bail after two months in detention and all other Baha'i citizens were acquitted.
Maliha Rouzbeh, a Baha'i resident of Evaz in Fars province, Kiumars Bahin-A'een Shamim Bahin-A'een, Behnoush Dadgar, and Mitra Barazandeh from Isfahan Province, Parvaneh Bahamin residence of Village if Kata, and Behroyz Bahamin from Shiraz were among the Baha'is arrested on July 26, 2011.
_____
1. "BahaiNews" is an independent non-Bahá'í initiative and is not affiliated with any Baha'i institutions.