Source: humanrightsiniran.org
Translation by Iran Press Watch
June 12, 2016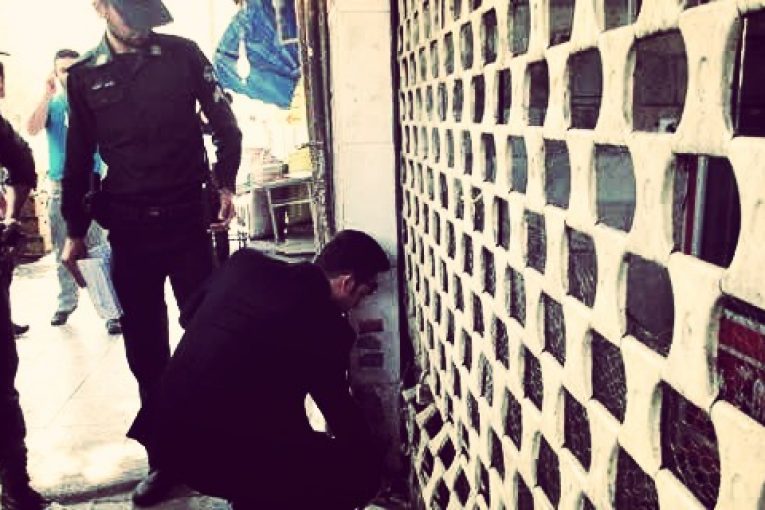 During three weeks in May 2016, the Office of Public Places in several Iranian cities has sealed at least 54 Baha'i shops in Sari, Urmia, Fereydunkenar, Qaemshahr and Kashan.
According to the Human Rights in Iran blog, in mid-May agents of the Office of Public Places have gone to Baha'i-owned businesses in Sari, Urmia, Fereydunkenar, Qaemshahr and Kashan, and sealed 54 shops in three weeks. The reason for these actions has been the closure of these Baha'i shops during Baha'i religious holidays.
Last year, the Office of Public Places sealed Baha'i shops many times in different cities around the country.
It should be mentioned that many of the recently closed shops had previously been sealed in April of this year, but unsealed shortly after.
The Human Rights in Iran blog has previously reported that at least 46 shops were sealed in cities in northern Iran during a Baha'i religious holiday in the third week of April.
The list of the names of the Baha'is whose businesses were shut down in past three weeks is as follows:
Qaemshahr
1-     Changiz Derakhshanian ‒ toy shop
2-     Bijan Noekhah ‒ toy shop
3-     Nima Meeri ‒ cosmetics
4-     Soheil Hagh Doost ‒ optometry
5-     Behnam Mirzaie ‒ security systems
6-     Bahauddin Samimi ‒ stationery store
7-     Adel Ataeyan ‒ electrician
8-     Fariborz Sanaie ‒ plasticware
9-     Rezvan Mirza Golpour ‒ women's clothing
10-  Shahin Akbari ‒ ironwork shop
11-  Farzad Sabeti ‒ theater operations
12-  Jalal Ataeyan ‒ cosmetics
13-  Zahra Golabiyan ‒optometry
14-  Koroush Ahmad Zadegam
15-  Sohrab Laghaie
Sari
1-     Mehyar Ghanbari ‒ home security and alarm installation
2-     Arash Mousavi ‒ building and exterior decoration
3-     Peyman Jazabani ‒ carpentry and wood industry
4-     Ehsan Izadi ‒ cosmetics distribution
5-     Kamal Akbari ‒ carpentry
6-     Ghavamudin Sabeti ‒ carpentry
Kashan
1-     Bahman Elahian ‒ optometry
2-     Arash Zabihian ‒ optometry
Fereydunkenar
1-     Sasan Vedaii
2-     Babak Vedaii
3-     Afshin Azadi
Urmia
1-     Dariush Javaherdoust
2-     Siamak Ahmadiyan
3-     Mohammad Ali Derakhti
4-     Farhad Dargahi
5-     Ghorban Najafzadeh
6-     Salim Naghavi
7-     Pardis Payrovi
8-     Erfan Samandary
9-     Rita Latifi
10-  Siamak Abdi
11-  Elham Abdi
12-  Ali Aghdasi
13-  Siavash Abdi
14-  Eynollah Aghdasi
15-  Bonian Maghsoudi
16-  Wahab Moghaddam
17-  Shahab Najafzadeh
18-  Fardin Aghsani
19-  Changiz Shah Mohammadi
20-  Farzad Maboudi
21-  Behzad Dargahi
22-  Navid Morghi
23-  Omid Latifi
24-  Sasan Karimi
25-  Fereydun Aghsani
The names of three other shop owners in Urmia were unknown by the time this report was prepared. These names were obtained from Baha'i News Agency.