Source: bazdasht.com
Translation by Iran Press Watch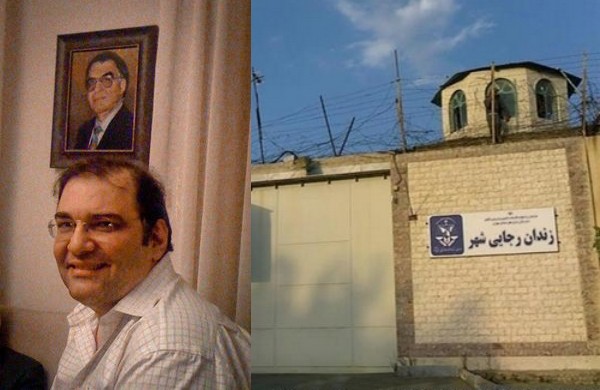 According to reports from Bazdasht, 7 July 2016 was the fourth anniversary of Mr. Azizullah Samandari's imprisonment.
On 7 July 2012, at 12 noon, security agents under the guise of judicial representatives raided the home of this Baha'i and took him to Evin prison to serve his five-year prison sentence. While in custody Security agents took pictures and videos of him.
Previously Mr. Samandari had been given a five year prison term by Branch 28 of the Revolutionary Court under Judge Moghiseh; this sentence was upheld by an appeals court.
The charges against this Iranian Baha'i are being an active member of the "deviant Baha'i sect" and attempting to create and launch a computer and technical support program for the illegal Baha'i online university.
He is currently enduring his continued imprisonment in Raja'i Shahr prison.
Mr. Azizullah Samandari had also been arrested once before, on 14 January 2009.
The father of this Iranian Baha'i was executed in 1992, because of his belief in the Baha'i Faith.1
_____
1. The photo in the picture frame on the prison wall, depicted above, is Mr. Bahman Samandari, the father of Azizollah Samandari.