Source: www.hra-news.org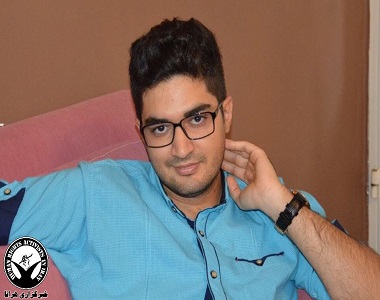 HRANA News Agency – , Baha'i citizen was transferred to ward number 4 of Evin prison 10 days ago and after 33 days in solitary confinement in ward 209. Despite the provided bail, he has not been released yet.
According to the report of Human Rights Activists News Agency (HRANA), Yashar Razvani, Baha'i citizen who had been arrested on August 3 in his house, was transferred to hall number 4 of Evin prison after 33 days in solitary confinement of ward 209.
A close source to his family told HRANA's reporter, "since 7 days ago a bail has been provided, but the prosecutor has said to his family that the case was already sent to the court, and the court said that the branch was not decided yet and no one in the revolutionary court have responded to them during these days".
This informed source continued, "The primary allegations against him is membership in a Baha'i organization which Mr. Razvani has rejected. In fact there is no such organization that he could be a member of".
Need to be mentioned, Yashar Razvani is a Baha'i citizen and resident of Ariyashar, who was arrested on Wednesday August 3, at 10:45 am by the intelligence service forces and after breaking the house door, and seizure of his personal accessories including 2 cellphones, laptop and 1 memory stick, he was transferred to Evin prison.