Source: www.tribunezamaneh.com
Translation by Iran Press Watch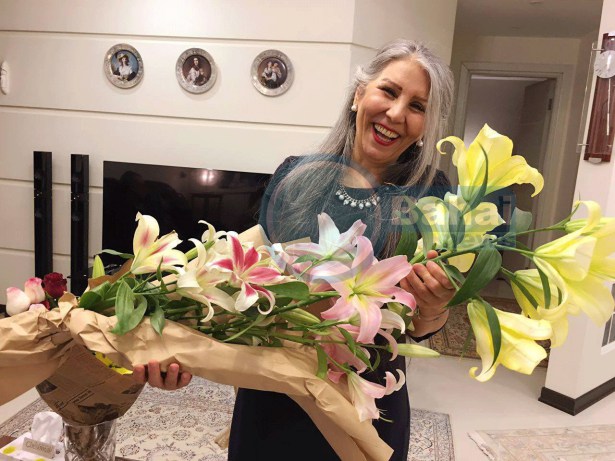 Moments ago, Mahvash Shahriari, one of the leaders of the Iranian Baha'i community, after eight years of imprisonment in Evin prison, left for a five-day furlough.
According to a report from Human Rights in Iran, Mahvash Shahriari, a Baha'i prisoner incarcerated in the women's ward of Evin Prison since May 2008, was sent on a five-day furlough on Wednesday October 5th to treat her illness.
This Baha'i prisoner, due to prolonged detention and poor nutrition, has suffered severe osteoporosis which has lead to a hip fracture.
Mahvash Shahriari, with Fariba Kamalabadi, Behrouz Tavakkoli, Jamaluddin Khanjani, Afif Naimi, Saeid Rezaie, and Vahid Tizfahm, were members of the "Friends of Iran" who were in charge of the affairs of the Baha'i minority in Iran. Security forces arrested her in May 2008, and after being held for several months in temporary detention she was transferred to Raja'i Shahr prison, and then moved to Qarchak prison in Varamin. This prisoner of conscience is currently being held in Evin prison.
Mahvash Shahriari was sentenced in August 2010 by Judge Mohammad Moghiseh, Head of the 28th Branch of Tehran's Revolutionary Court, to 20 years in detention, but in December 2015 the verdict was commuted to ten years by applying Article 134 of the Penal Code.