Source: www.bbc.com
November 16, 2016
Translation by Iran Press Watch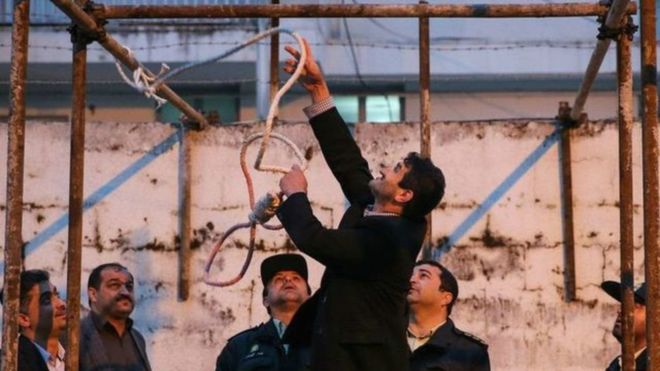 A UN Committee has urged the Iranian Government to end "arbitrary arrests" and "enforced disappearances", and has expressed serious concern regarding severe restrictions on freedom of thought, belief and religion.
The Human Rights Committee of the United Nations General Assembly passed this statement by a count of 85 in favor, 35 opposed and 63 abstentions.
This statement, in the words of the President of Iran, calls for the elimination of prejudice against women, ethnic minorities and welcomes the opportunity to create an environment conducive to freedom of expression.
However, it also expresses concern about the high number of executions, and demands that Iran eliminate discriminatory laws and behavior against women and girls.
The Annual Report of the Third Committee of the General Assembly also points out the continual suppression of the followers of the Baha'i Faith in Iran.
In reaction to this statement, Bani Dugal, the representative of the Baha'i International Community at the United Nations, wrote: "The situation of Baha'is in Iran has definitely worsened. The government of Iran has adopted more advanced social, economic and educational suppression tactics that make it harder to document these atrocities."
She referred to the closure of "more than 100 Baha'i shops nationwide" after those Baha'is had closed their shops in observation of their religious holidays.