Source: www.humanrightsiniran.org
27 November 2016
Translation by Iran Press Watch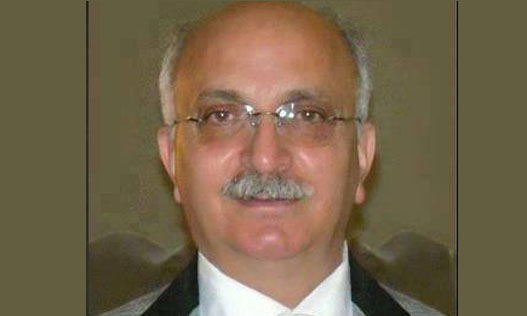 On Saturday 26 November, Payam Markazi, an imprisoned Baha'i in Raja'i Shahr prison, was prevented from being sent to hospital, and was denied the right to medical care and treatment, for refusing to wear a prison uniform.
As reported by the website of Human Rights Activists in Iran, on Sunday morning, 26 November, Payam Markazi, the imprisoned Baha'i, was notified by prison officers that in accordance with the warden's orders, prisoners may only be sent to hospital if they wear the prison uniform while handcuffed and shackled. Following the refusal of this prisoner of conscience to wear contaminated prison clothing, he was prevented from being sent to the hospital, and was returned to the ward without treatment.
In October of 2012, Siamak Sadri from Gorgan was arrested by Ministry of Intelligence officials; after spending a month in a detention center in Gorgan for the purposes of interrogation, he was transferred to Section 209 of Evin Prison. In November 2012, after the conclusion of his interrogation, he was subsequently transferred to ward 350 of Evin prison, and finally to Raja'i Shahr prison in Karaj.
This imprisoned Baha'i was sentenced to 5 years imprisonment by Branch 28 of Tehran's Revolutionary Court on the order of Judge Moghiseh, on the basis of charges of propaganda against the regime, collaborating with enemy states and membership in the underground Baha'i Faith.