Source: BahaiNews1
Translation by Iran Press Watch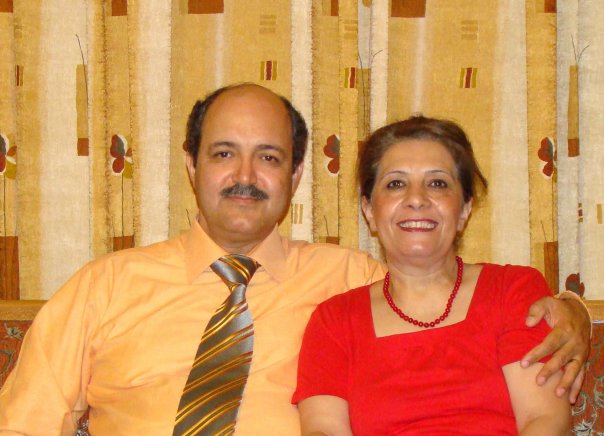 Based on reports from BahaiNews yesterday morning, on 21 December 2016 security officers from the Office of Intelligence arrested Amrollah Khaleghian and his wife, Fariba Rohani, and searched their home.
According to BahaiNews, quoting an informed source: "Mrs. Rohani was released after a few hours of interrogation, but there is no news on the status of Mr. Khaleghian, either yesterday or today."
Security officers searched the house thoroughly and took personal belongings, computers, laptops and Baha'i books with them to the Office of Intelligence of Kerman province.
Later, on 25 December 2016, security forces searched Mr. Khaleghian's house again. They also went to the house of his sister, who lives one floor below him, and without a search warrant searched her house and confiscated Baha'i materials, books and photos.
Amrollah Khaleghian was accused of acting against national security after his arrest.
According to the same source "the security forces were quite respectful."
In recent weeks Sohail Keshavarz, a Baha'i resident of the city of Qazvin, was also arrested, and is still being interrogated.
Over the past few days, Iranian President Hassan Rouhani signed the Bill of Rights, and defended the rights of all the people of Iran, but Baha'is have always been and still continue to be oppressed, since the Islamic Revolution of 1979.
In recent months more than thirty Baha'is have been arrested on false charges, and the Office of Public Places has sealed at least 140 Baha'i businesses across the country.
The Islamic Republic does not recognize the Baha'i Faith, and senior government officials have spoken out repeatedly against it.
_____
BahaiNews is an independent non-Baha'i initiative, and is not affiliated with any Baha'i institutions.