Source: www.humanrightsiniran.org
Date: 2 February 2017
Translation by Iran Press Watch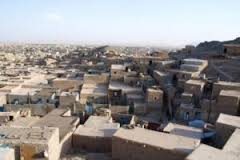 Two Baha'is residing in Zahedan have been arrested because of their religious beliefs.
Based on a report on the Human Rights in Iran website, Sholeh Ram and her husband Shayan Rahimi were arrested by Intelligence and Security agents on the morning of 1 February 2017, and were transferred to an unknown location.
Quoting an informed source, the Baha'i Campaign reported: "Yesterday morning, they first arrested Mrs. Ram at her father's workplace, and then went to the business premises of Mr. Rahimi and arrested him."
The charge against this Baha'i couple is: "activities against national security".