Source: BahaiNews1
Translation by Iran Press Watch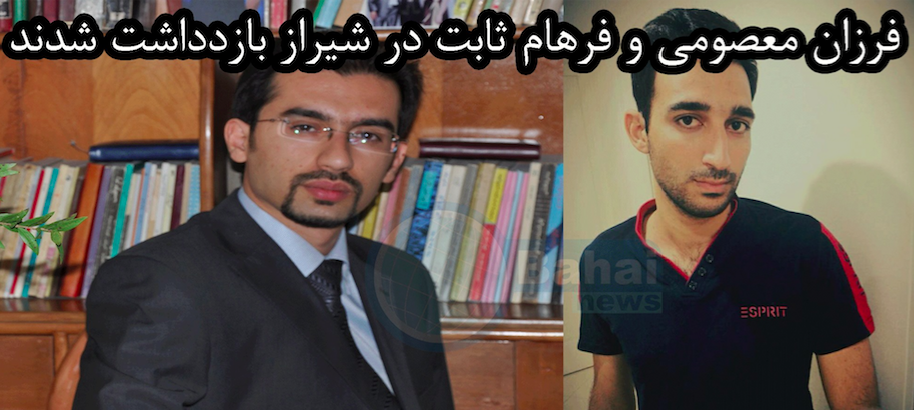 According to a report by BahaiNews, on Sunday morning, February 12, 2017, security forces in the city of Shiraz in Fars province arrested two Baha'is, Farham Sabet and Farzam Masumi.
According to an informed source, six security guards entered the house of Farham Sabet at 9:00 AM and seized two laptops, religious and non-religious books, family photos and photos about the Baha'i Faith, flash drives, CDs and other personal property. It is likely that he has been taken to the Ministry of Intelligence detention center, but his family has no knowledge of his whereabouts.
In recent years, the Ministry of Intelligence in the province of Fars has arrested and detained many Baha'is, and has carried out mass arrests [of Baha'is] several times.
Last week, security forces arrested three Baha'i citizens residing in Kerman: Ehsan Amirinia, Nima Rajabzadeh and Arman Bandi.
In recent months detention of Baha'is has escalated in Shiraz, Kerman, Yazd, Isfahan, and Zahedan.
After the rise of the Islamic Republic of Iran, hundreds of followers of the Baha'i Faith have been imprisoned, tortured and executed. Many others were denied civil rights such as the right to study and work.
_____
BahaiNews is an independent non-Baha'i initiative, and is not affiliated with any Baha'i institutions.