Source: BahaiNews1
March 17, 2017
Translation by Iran Press Watch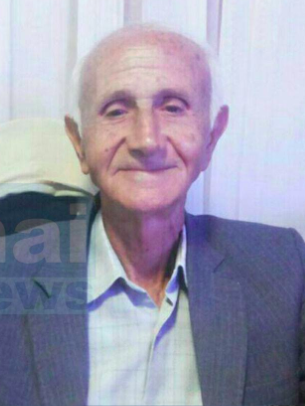 Based on a BahaiNews report, government agents have closed the business of Ehsanullah Shareghi, a Baha'i resident of the Gohardasht neighborhood of Karaj. Furthermore, they confiscated all of his goods as contraband good,s although Ehsanullah provided invoices for the legal purchases of those articles. BahaiNews reports that on March 9, 2017, agents of the Ministry of Intelligence and Penal Affairs of Alborz province, along with an inspector from the Office of Trades of Alborz province, with two police officers and a judge, went to the business of Ehsanullah Shareghi, asking him about his religious beliefs. Then, they closed and sealed his business and confiscated the goods under the pretext that they were "contraband goods".
According to an informed source, "they came accompanied by Judge Khanzadeh. It is interesting to note that this closure was implemented by the Governmental Discretionary Punishments Organization and the Iranian Police Criminal Investigation Department in a joint monitoring and inspection plan, having received an Inspection Order from the Chamber of Commerce, which is a private body of trade unions."
This informed source reports that official and governmental organizations do not sponsor such inspection plans, and as can be seen in the news image, the official inspection report is on the letterhead of the Chamber of Commerce.
During the past two months, the closure and confiscation of Baha'i-owned businesses in Iran has significantly increased.
According to some BahaiNews sources and news reports, in the last two months, businesses of at least 12 Baha'is in the province of Alborz have been shut and their property confiscated. BahaiNews earlier reported that the reason behind the closure of Baha'i-owned businesses is the opposition of security forces to Baha'is closing their shops in observance of the nine Baha'i religious holidays. In Iran Baha'i-owned businesses are often shut and Baha'is detained after Baha'i holidays. According to trade regulations, businesses with active business licenses may close their shops for 15 days, but if they wish to close more days than that they must notify the Office of Public Places.
_____
BahaiNews is an independent non-Baha'i initiative, and is not affiliated with any Baha'i institutions.