Source: www.washingtonpost.com
Roxana Saberi is an Iranian American journalist and author who was imprisoned in Iran for 100 days in 2009.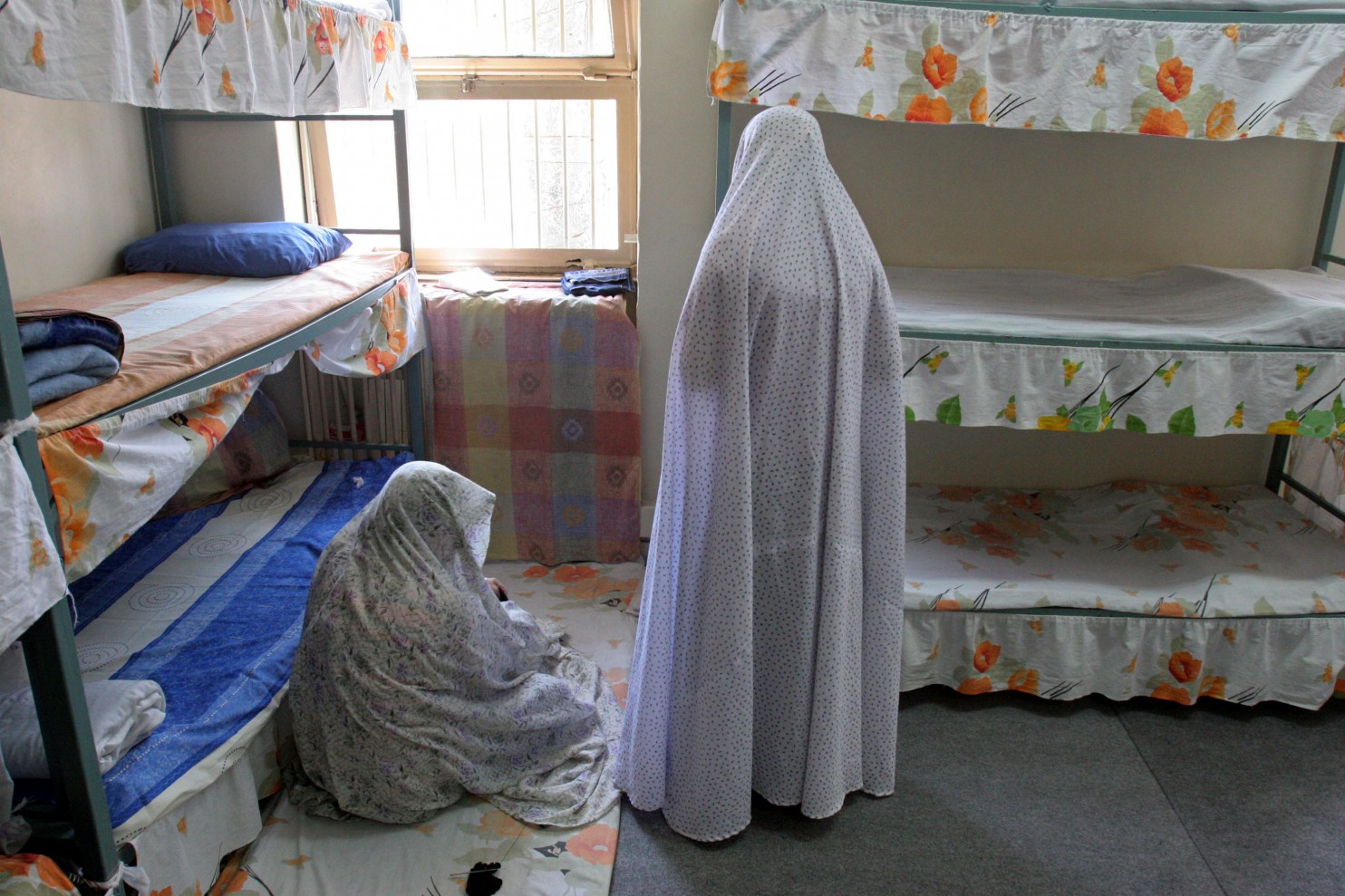 The most valuable gift I ever received took four years to pass through several hands and cross half the world to get to me. It's a bracelet made from the threads of a towel I left behind in Tehran's Evin prison.
Whenever I wear the pink-and-rose-colored band, I think of Fariba Kamalabadi, the woman who wove it, and her friend Mahvash Sabet — two of my former cellmates, who are now serving their ninth year behind bars.
I haven't seen the two women since shortly before I was released in 2009, but they continue to inspire me and many others who know them or have heard their story.
Fariba and Mahvash, along with five male colleagues, had tended to the spiritual and social needs of Iran's minority Bahais, who are viewed as heretics by the Islamic regime. For this, the seven were accused of "spreading propaganda against the regime" and "engaging in espionage" — charges they deny. They were each given 20-year sentences, which reportedly have been reduced to 10 years.
Despite the serious nature of their situation, Mahvash and Fariba exuded a peace that I felt the moment I was transferred to their cell. They welcomed me gently and cleared a space for the blankets that served as my bed. I sat down and asked how long they'd been there.
"One year," Mahvash said.
"Ten months," Fariba said.
And yet they were still smiling.
I asked them how they could remain so calm. "We trust in God to do what is best for our community," Mahvash replied. "If he thinks we can serve our faith better by remaining here, we accept it."
One of Fariba's relatives recently described this perspective to me: "Fariba believes if you want to make a positive change in the world, you need to pay a price."
"Though they were in prison, their spirits seemed unshackled," recalled another former prisoner, who spoke on condition of anonymity. "They taught me to see my imprisonment as part of my destiny. I stopped asking, 'Why me?' and could tolerate even solitary confinement."
Mahvash and Fariba helped me, too, to accept the reality of my situation — to let go of regret for not fleeing my Tehran apartment before four intelligence agents forced their way in to arrest me, and to stop yearning for an earthquake to split open the prison walls. Bad things happen to all of us, my cellmates reminded me. What matters is how we deal with them.
The two women dealt with their circumstances by making the most of every day. They exercised in their cells, discussed the books they were allowed to read and asked me to teach them English phrases. (For fun, I also taught them a few choice curse words.)
Mahvash and Fariba also taught me compassion, even for our interrogators, who subjected us to relentless questioning, pressured us to confess to false charges and threatened us with long sentences and even execution.
When I asked if they ever became angry, Mahvash replied, "We believe in love and compassion for humanity, even for those who wrong us."
Mitra Aliabouzar, who was a student activist when she met Mahvash and Fariba in Evin prison in 2012, described them as "selfless." By that time, they had been transferred to the prison's general ward with more than 20 other female political prisoners of disparate ideologies and faiths.
The inmates became friends and worked together to keep the ward clean. "One time I accidentally overslept," Mitra remembered. "It was my turn to clean the bathroom, but Fariba cleaned it for me" — though she had a bad back.
Fariba, a psychologist, also gave advice to inmates who came to her with personal problems. "She obviously had a lot of issues on her plate," Mitra said, "but she wouldn't talk about her troubles. Instead, she listened."
Mahvash, who had been an elementary school principal before Iran's 1979 Islamic Revolution, began sharing her poetry with other prisoners. A number of her poems were published outside Iran, in English, in 2013. In "Place of Peril," she suggests she will never be silenced:
If they cut open our veins, red tulips will blush like blood in the fields
If they padlock our lips, the mouths of a thousand spring buds are unsealed.
The seven Bahai leaders are expected to be released next year. Like many other prisoners, Mahvash, now 64, and Fariba, 54, long to return to their families, feel the sunshine on their skin and smell the fragrance of trees.
Every time I wear my bracelet made from my prison towel, I am reminded of the light of their kindness, compassion and courage. By all accounts, it has only intensified over the past nine years.