Source: hamidrezataghipour
Translation by Iran Press Watch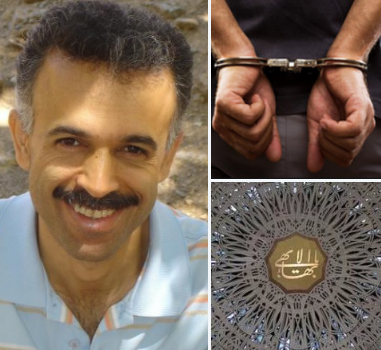 Behzad Zabihi Mahforoujaki, a Bahá'í citizen residing in Sari, was arrested and transferred to Sari prison to serve his sentence.
Based on a report by "Human Rights in Iran", Mr. Zabihi, was arrested on 4 September, 2017.
The Preliminary Court had previously sentenced him to a one-year imprisonment and two years of exile in the town of Haris in Western Azarbayjan. This sentence was reduced to a six-month imprisonment by the Appeals Court. Charged with "propaganda against the Regime", Mr. Zabihi had formerly been sentenced in Branch One of the Revolutionary Court of the City of Sari. In the text of the court order against this Bahá'í citizen, the role of the Ministry of Intelligence in the Province of Mazandaran is noticed, based on which the court has ordered the sentencing of this Bahá'í citizen.
Because of his Baha'i Faith, Mr. Zabihi has repeatedly been targeted by security agents in Mazandaran Province. Within the past five years, his store has been illegally sealed three times by the Public Places Supervision Office, without the knowledge of the Labor Union. His store has remained sealed despite his continuous visits to the related offices in attempt to unseal and open the commercial unit.  Additionally, Mr. Zabihi has been arrested four times within the past five years.