Source: en.radiofarda.com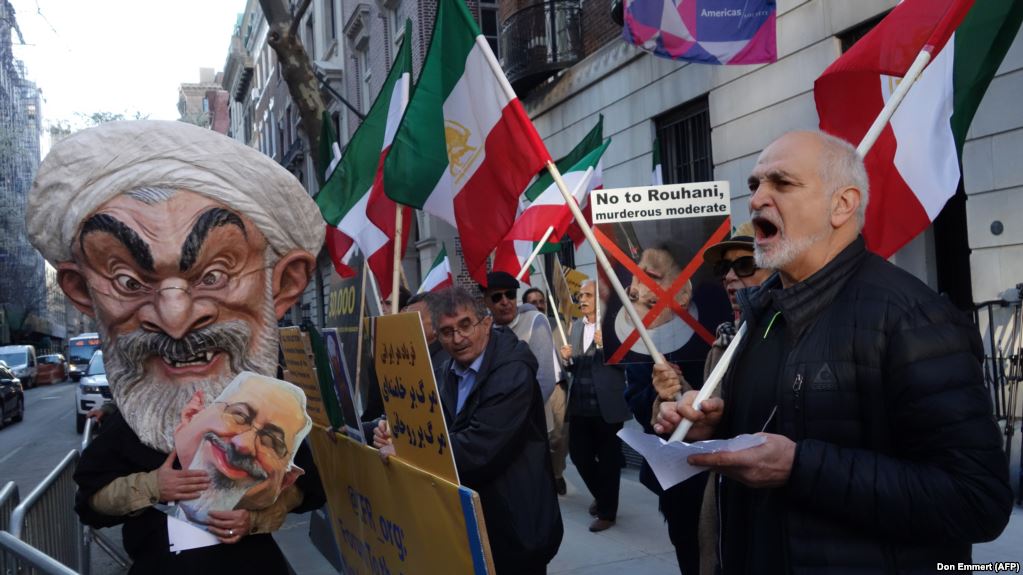 A war of hashtags has taken over social media following a Q&A session with Iranian Foreign Minister Mohammad Javad Zarif at the Council on Foreign Relations on April 23.
The online warfare, which started after the Q&A, saw the "ProudofZarif" hashtag versus "ZarifIsALiar." Radio Farda Chief Editor Niusha Boghrati sought to gauge sentiments before an April 27 program on attitudes toward Zarif. The number of ZarifIsALiar hashtags turned out to be five times greater than ProudofZarif hashtags.
Zarif, who was in the United States for his usual charm offensive ahead of President Donald Trump's upcoming decision about the fate of the nuclear deal with Iran, was challenged by some serious "sensitive questions" about discrimination against the Baha'i, the death penalty for homosexuality, and jailing women for appearing in public without head scarves.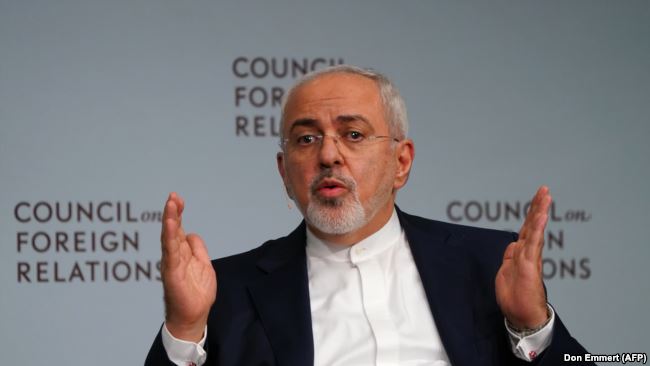 Contrary to Tehran's treatment of women and religious and other minorities, when asked if "the followers of the Baha'i religion in Iran continue to be discriminated against," Zarif said in the session that in Iran "being a Baha'i is not a crime. We do not recognize somebody as a Baha'i, as a religion, but that's a belief. Somebody can be agnostic, somebody can be an atheist. We don't go—take them to prison because they are an atheist."
Asked what he would say to one of the women jailed for not wearing hijab if she were sitting in front of him, Zarif reduced the issue of forced hijab to a matter of a dress code, saying, "I know that you cannot even enter McDonald's without a T-shirt on. That's a dress code. I do not want to minimize that, but you should not over-sensationalize it. Fact is there is a dress code."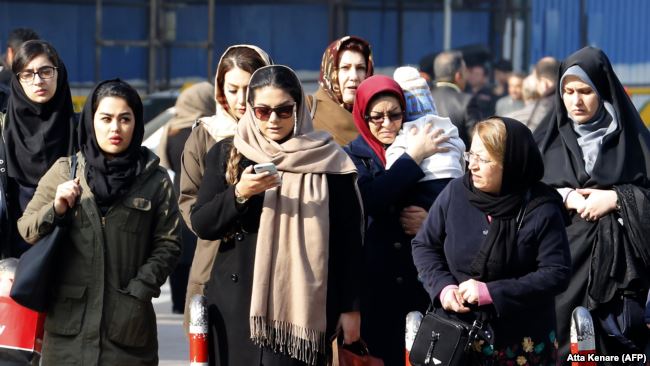 He also generalized the behavior of a group of Muslim women to the entire Iranian society, stressing that wearing hijab is part of Iranian culture.
Speaking on Tehran's take on homosexuality, Zarif claimed, "We do not punish or criminalize anybody for their activity at home. What is important is what they do in the street, what they do in the society, and we have a different set of norms than Western societies when it comes to sexual preferences."
The foreign minister made this claim, while Iranian police and various security forces raid homes on daily basis, where they suspect mixed-gender parties to be taking place or alcohol being consumed.
A Radio Farda listener phoning in to Radio Farda's weekly call-in show, The Sixth Hour said, "Zarif is staring in the world's eyes and telling lies. Baha'i students are expelled from schools, homosexuals are discriminated against,and women are not free to wear what they like."
Another listener defended Zarif by saying, "He can save the country." Yet another listener insisted that the society accepts the regime's behavior. Yet, none of them endorsed what Zarif said.
Political analyst Reza Haghighatnejad said those who defend Zarif's justification of violating human rights fail to understand the public's frustration and disappointment.
Baha'i actress and theater director Shabnam Toloui, who was a guest of the call-in show, The Sixth Hour, said, "I was a writer, actor, and director in Iran for 10 years and won many awards. But I was harassed and told to convert to another religion, which I did not. My grandfather was a retired government employee. The government stopped paying his pension as soon as they found out that he was a Baha'i."
Haghighatnejad said: "Zarif has always defended Iran's human rights record. No one expects him to confess to violations of human rights in Iran as the country's foreign minister. Zarif is taking advantage of his charm and influence to normalize crime."
He added that the proliferation of social media in Iran has made it difficult for Zarif to justify Tehran's conduct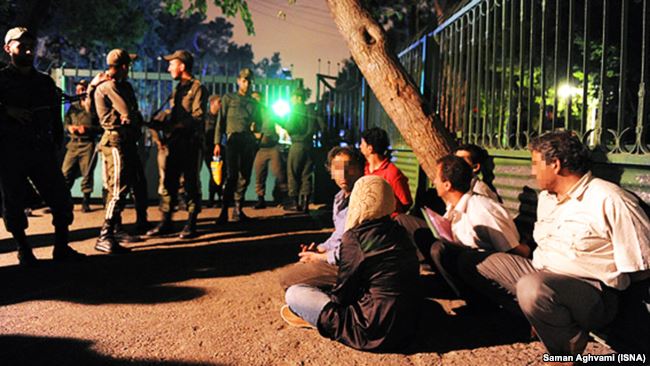 Bahar, a young woman phoning in, said: "I was jailed for a night although I was wearing a very modest outfit and my head was covered." She called on Zarif to open his eyes and see the realities. She stressed that "forced hijab is not part of the Iranian culture. It has been imposed on us after the Islamic Revolution."
Another listener said Zarif and hardliners are part of the same game. "Zarif denies pressures on the Baha'is and women while Khamenei openly calls Baha'is 'untouchable' and insists on compulsory hijab," he added.
An activist on freedom of sexual preferences said during a phone-in to the program, "The danger of execution makes the process of coming out of the closet prolonged."
Meanwhile, political commentator Ali Afshari wrote on Radio Farda's website, "Zarif has presented a false account of Iran's political problems. He has always denied the existence of political prisoners and prisoners of conscience in Iran, as well as denying the divide between the government and the people," adding that Zarif's statement proved once again that the idea of moderation, which was the essence of President Hassan Rouhani's election campaign, has not materialized as "Zarif has gone too far in distorting Iran's reality."
Haghighatnejad concluded that as a result of the game Zarif is playing, people would decide whether Zarif truly believes what he says or if he simply echoes the regime's hard-core voice.