Source: bahaicamp.com
Translation by Iran Press Watch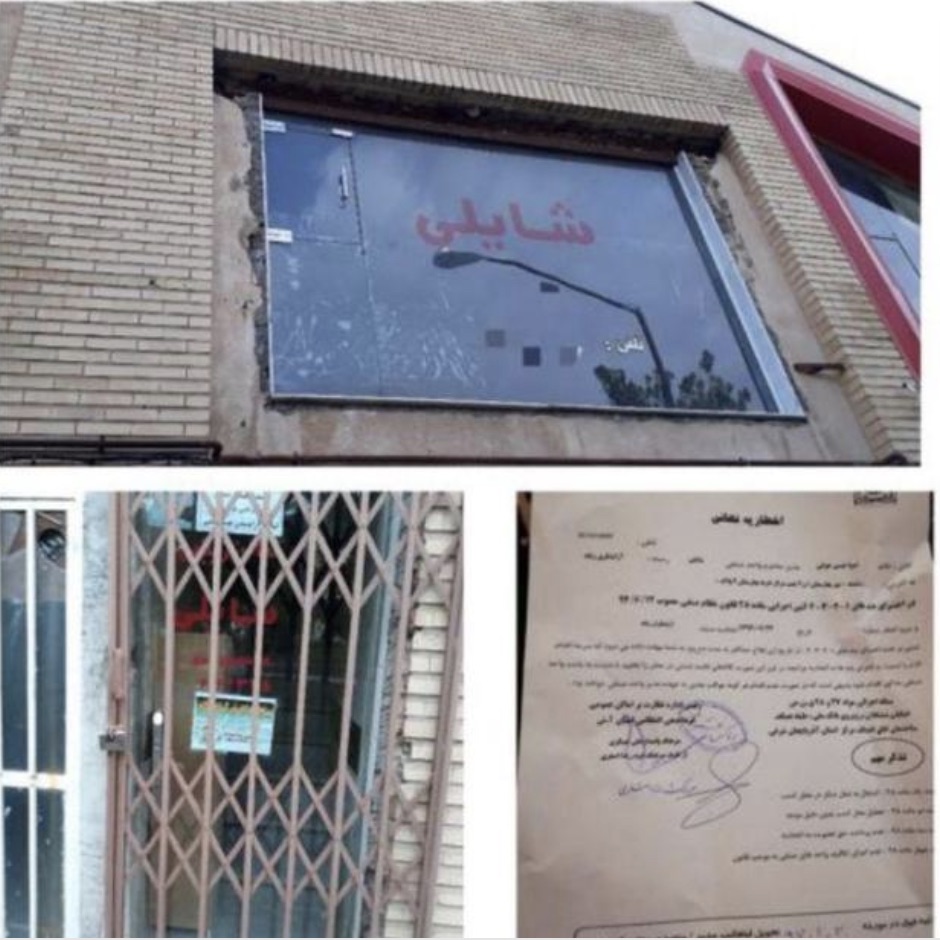 According to a report by the campaign of "No to Imprisonment and Persecution of Baha'is", a shop belonging to Ms. Shiva Isa-Khani, a Baha'i in Tabriz, was shut down and her business license denied due to her belief in Baha'i Faith.
An informed source close to Ms. SIsa-Khani reported that she had applied for a business license after many years of hard work but at the end she received a final notice by the Judiciary officials forcing her to close her shop.
It is worthy of note that the same shop had sealed twice in past 5 years, and on each occasion the authorities made it very difficult for her to re-open her shop.
Baha'is are under a great deal of economic pressure in Iran. The sealing of Baha'i businesses is among the methods used to prevent Baha'is from earning their living. Authorities often use the closure of Baha'i businesses during religious holidays as an opportunity to seal those business. This is in violation of Section "B" of the Article 28 of the Business Guild Laws which states, "Business owners may close their businesses up to 15 days without prior notification to authorities." But due to officially-sanctioned discrimination against Baha'is authorities routinely disregard this statute in the case of Baha'is.