Source: www.iranwire.com
May 6, 2018
Translation by Iran Press Watch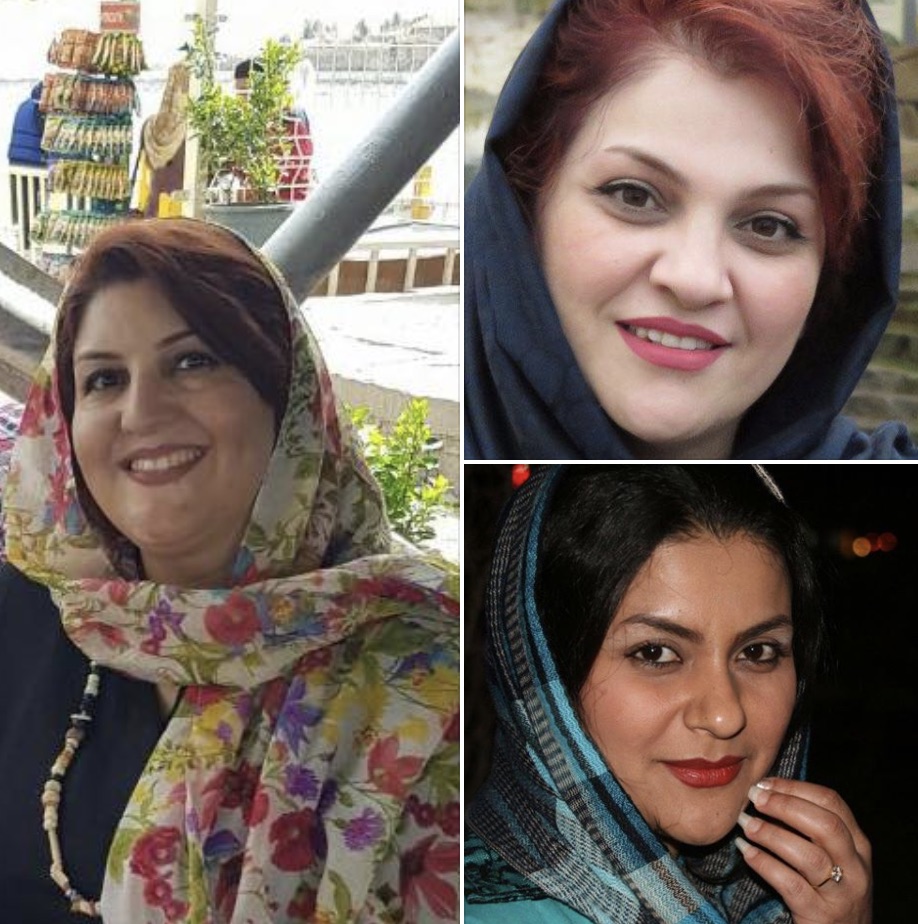 According to Ostanwire (of iranwire.com), on Sunday morning of May 6, 2018, agents of the Ministry of Information of Abadan City in southwest Iran performed an orchestrated raid of the residences of four Baha'is, during which three Baha'is were arrested and taken to an unknown location.
"Security forces in Abadan went to the homes of four Baha'is; Ms. Neda Sabeti (Azadi), Ms. Nooshin Afshar (Azadi), Ms. Foroogh Farzaneh, and Ms. Mah-Monir Ehsani, and after thorough search of their homes confiscated all their mobiles, laptops, computers and religious books and arrested Ms. Sabeti, Ms. Afshar, and Ms. Farzaneh.", reported an informed source.
"The arrests and ransacking of the homes of these four Baha'is was simultaneously and identically conducted by six agents in possession of search warrants, while a few security forces remained on guard outside.", added the source.
Regarding the arrest of Ms. Sabeti, the source continued, "At 6:54 AM, six Plainclothes Officers, without presence of any female officers, entered Ms. Neda Sabeti home and presented the warrant to search her home and to arrest her. After checking her room, they continued searching other rooms and personal belongings of even her husband and her children. They looked into beds and mattresses, all books, and their cars.", a relative of Ms. Neda Sabeti told Ostanwire. "After two hours, they confiscated all their mobiles, laptops, computers, and religious and some story books and took Ms. Sabeti into custody."
The informed source added that the officers ordered Mr. Kambiz Azadi, Neda's husband, not to follow up with authorities and wait for them to contact him.
As of May 9, 2018, three days after the arrests, the whereabouts of Ms. Sabeti, Ms. Afshar, and Ms. Farzaneh remains unknown.
In addition to the three arrests in Abadan, two other Baha'is, Mr. Kaviz Noozdahi in Mashhad and Ms. Anisa Mottahar in Isfahan, have been summoned to the Revolutionary Courts.
On April 23, 2018, Mr. Mohammad Javad Zarif, foreign Minister of Iran, in an answer to a reporter's question during the "American Council on Foreign Relations" session, declared that nobody has been arrested for being a "Baha'i" in Iran. However, at that time and currently there are many Baha'is who were detained because of their Faith who are either serving time in prison or awaiting to learn their sentence.
Iran has signed the "Declaration of Universal Human Rights" and is among the nations that are committed to two International Pacts of "Political and Civil Rights", and, "Economic, Social and Cultural Rights".
According to Articles 18 and 19 of the "Declaration of Universal Human Rights", everyone has the right to freely choose his religion and express his belief. This right, "Insures that no one shall be harassed for his beliefs and that everyone is free to receive and disseminate information and ideas, with all possible means, and without any border considerations."
In accordance with article 1, section 18, of the International Pacts of "Political and Civil Rights", "Everyone has the right to freely choose his ideologies, beliefs and religion. This right includes the personal choice and freedom to accept a religion or belief. Everyone has the freedom and discretion of explicitly or tacitly expressing his religion both individually and/ or collectively and is free to practice his religion teachings."