Source: nationalpost.com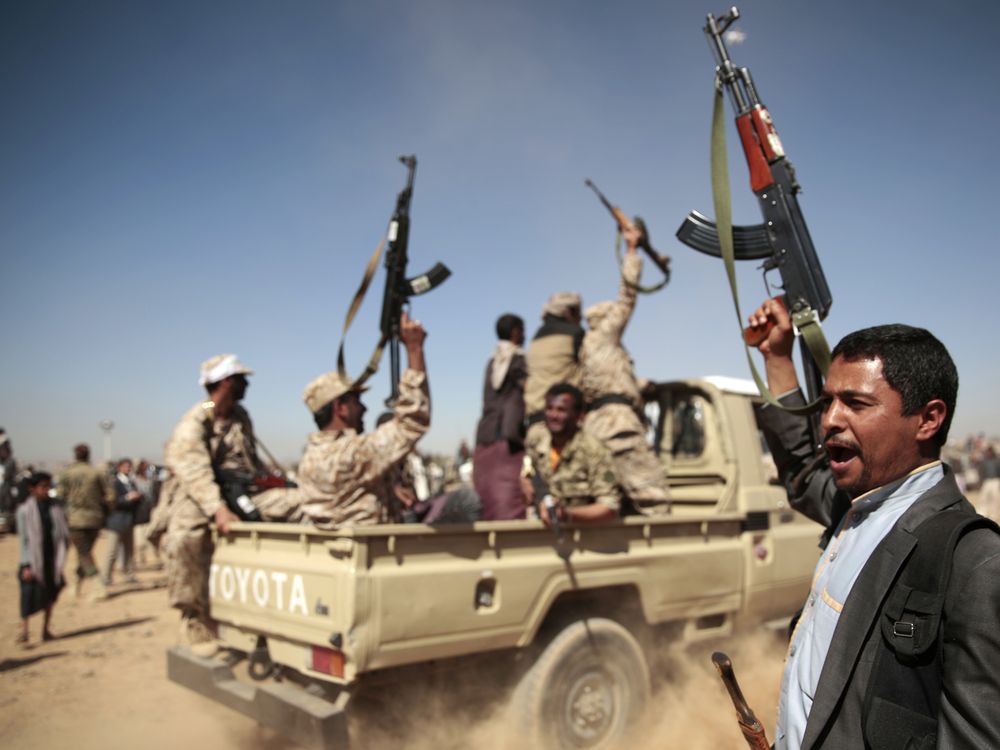 Opinion: Baha'is have been brutally oppressed in Iran; now Yemeni rebels directed by Tehran have embraced that brutal campaign
By Kyle Matthews
In the midst of a devastating civil war in Yemen, the Iranian-backed Houthi rebels have asserted control over the country's northern region, which includes the capital of Sana'a. Iran's support for the Houthis has been accompanied by an alarming pattern of persecution and hateful rhetoric aimed at Yemen's peaceful Baha'i minority.
Baha'is have been brutally oppressed in Iran, a policy that has been pushed by hardline Shia clerics. Confidential documents released to the United Nations have now revealed the Iranian theocracy is not just content with persecuting this minority within its own borders. The Iranian government has put in place a policy "to confront and destroy their cultural roots outside the country." Now, it appears that this policy is being implemented in Yemen under the cover of war.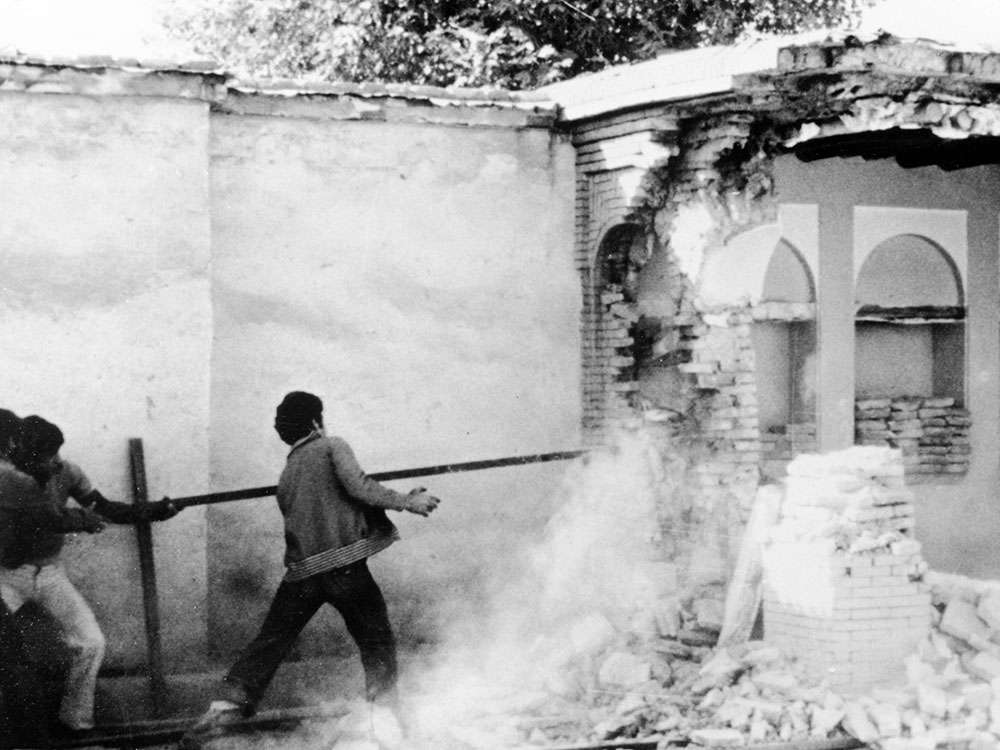 Abdel-Malek al-Houthi, the leader of the Houthis in Yemen, has begun to publicly incite hatred against Baha'is. His inflammatory remarks have unmistakable genocidal intent. When viewed in light of the Houthi authorities' actions against Yemeni Baha'is, his goal can only be seen as one of extermination and possible genocide.
On March 23, 2018, al-Houthi made a widely broadcast speech in which he targeted the Baha'i faith. He warned Yemenis of the "satanic" Baha'i "movement" that is "waging a war of doctrine" against Islam. There are only a few thousand Baha'is in Yemen, a small percentage of the country's population of 27 million.
Al-Houthi called upon the Yemeni people to protect themselves from Baha'is and other religious minorities, saying that "those who destroy the faith in people are no less evil and dangerous than those who kill people with their bombs."
لو كنت مسيحيا أو يهوديا أو بوذيا أو هندوسيا أو ملحد منذ نشأتك..الخ هذا شأنك.لا إكراه في الدين.وديننا الحنيف لايقبل معتنقه بالإكراه لكن تدعو لدين يجمع الهندوسي والبوذي والمسيحي واليهودي والمسلم بدين طبخه النوري ليقدمه كدين إنساني في اليمن. هذا دين شيطاني وسنسلخ كل بهائي@ayolofi

— أحمد عايض أحمد Y E (@ahmedayed2000) March 24, 2018
We will butcher every Baha'i
The rapid dissemination and widespread influence of this speech has been deeply disturbing. Within days of its broadcast, some 20 news sites repeated his comments about the Baha'i faith. A prominent Houthi strategist tweeted that "we will butcher every Baha'i." The Mufti of Yemen, Shams al-Din Muhammad Sharaf al-Din, who was educated in Iran, expressed similar sentiments during his weekly Friday talk.
Since the speech, the Ministry of Information has begun to hold workshops to train Yemenis active on social media on how to respond to a "war of doctrine" waged by Baha'is. Government universities across the country have held similar conferences and workshops with support from the Ministry of Information. Like the Islamic State in Iraq and Syria, the Iranian-backed Houthis appear willing to purge Yemen of all its religious and cultural diversity.
History provides us with too many examples of genocidal violence, provoked by campaigns of hatred propagated through mass media. In the case of Yemen, a pattern of violence and persecution has already begun.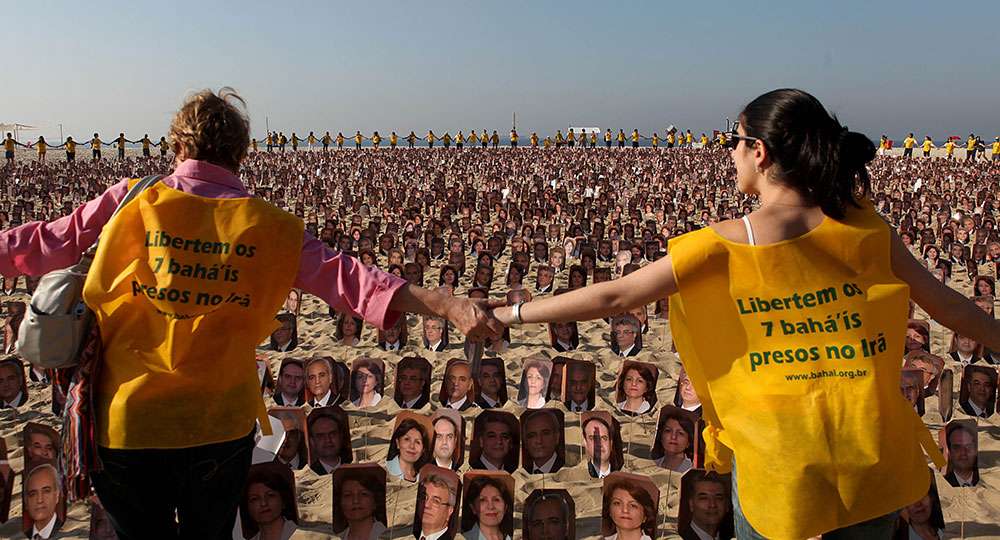 The Iranian-backed Houthi takeover in northern Yemen has been accompanied by the systematic oppression of Yemeni Baha'is. In 2016, dozens of Baha'is, including children, were arrested for participating in an educational gathering. In 2017, several prominent Baha'is were targeted for arrest. In January 2018, Hamed bin Haydara, a Baha'i detained since 2013 for his religious beliefs, was sentenced to public execution. The government also announced the dissolution of all Baha'i administrative bodies in Yemen. The Houthis are also monitoring and seeking to identify Baha'is.
The government announced the dissolution of all Baha'i administrative bodies in Yemen. The Houthis are also monitoring and seeking to identify Baha'is
According to credible reports, the Houthi efforts to persecute Baha'is are being directed by Iranian authorities. A number of prominent Yemenis, include some among the Houthis, have appealed for the release of imprisoned Baha'is. However, high-ranking officials in the government's National Security Bureau appear to be resisting pressure because of instructions from Iran.
While the world is focused on the U.S. pulling out of the Iranian nuclear deal, it is imperative that we shine a spotlight on Iran's dismal concern for human rights and its expansionist foreign policy that appears to be built on the objective of eradicating difference and wiping out religious diversity. The global community must unite and put renewed pressure on the Houthi government in Yemen and their Iranian supporters to cease their campaign of hatred against Baha'is and other religious minorities, and to release those imprisoned solely because of their religious beliefs.
Kyle Matthews is executive director of the Montreal Institute for Genocide and Human Rights Studies at Concordia University.