Source: iranwire.com
By Kian Sabeti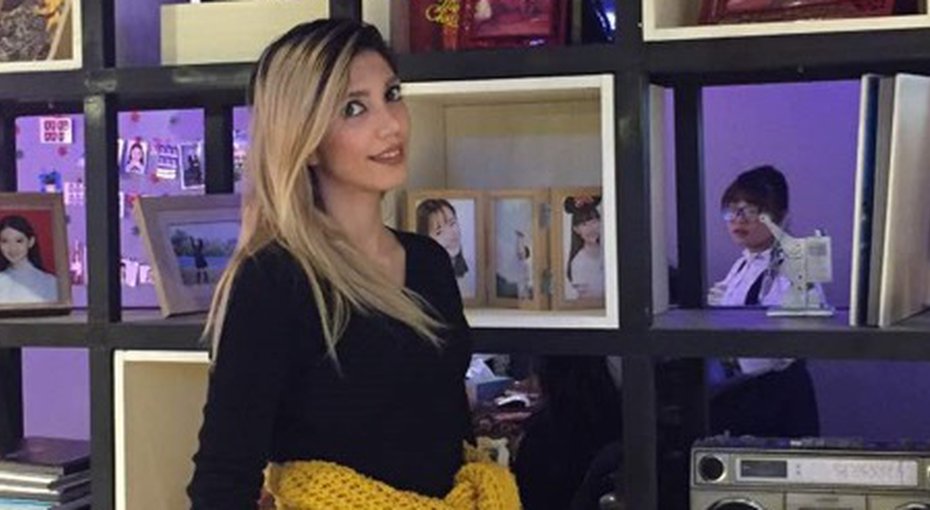 Sarir Mooghen, a 23-year-old Baha'i student, has been expelled from Isfahan's Azad University just one semester before she was due to complete her Bachelor's degree in architecture. She had been at the university since 2014. After the expulsion, security agents raided and searched Mooghen's home in Isfahan and interrogated her for hours.
"On May 24, Sarir received a call from the university's security office," a source close to Sarir Mooghen told IranWire. "She was told that she had been expelled from the university and she must go to their office for further explanation." Mooghen and her family have only recently decided to go public with the news.
Being deprived of education is not something new to Mooghen's family. In the early 1980s, Sarir's parents were also prevented from participating in the nationwide university entrance exams.
For more than 35 years the Baha'is in Iran have been deprived of a chance to study at Iran's institutes of higher education — in violation of Article 3 of the constitution of the Islamic Republic, which states that the government has the duty to provide "free education and physical training for everyone at all levels, and to facilitate and expand higher education" [emphasis added].
Why Did you Waste Our Time?
On the actual day of her expulsion, Sarir had no classes and was not due at the university. Two days later, she tried to log on to her student page on the university website to find out about her grades, as she did at the end of every semester, but she discovered she had been blocked. So she went to the university's security office to report the problem but found the office empty. She then went to the dean's office, where the person she spoke with expressed surprise and said he does not know anything about it. An hour later, Sarir went back to the dean's office and was told that they could do nothing about the situation and she must go back to the security office. The next day she went to the office, and this time someone was there. "Why did you register when you knew that as a Baha'i you have no right to study?" she was asked. "Why did you waste our time when you know you cannot be at the university?"
But what is remarkable is that in 2014 Sarir Mooghen did identify herself as a Baha'i when she filled out her university registration form, in order to head off future complications. The university accepted her. Now, after four years she has been expelled, and only a few weeks before receiving her degree.
Her efforts to participate in final exams came to nothing, and the office refused to let Sarir see her grades or refund her tuition. She followed the dean's office's suggestion to write to the security office, explaining her situation and attaching a letter from the dean's office.
A "Deviant Sect"
A month has passed since her expulsion and her letter to the security office, but Sarir has still not received any answers. During her last visit to the office, she asked for a copy of the expulsion order, but she was told that she would not be getting anything on paper. When she told the official in charge that, like all Iranian citizens, she wanted to study in her own country, she was told: "You belong to a deviant sect and you are not allowed to study in this country. Go abroad and study!"
All government departments, offices, and state-run businesses and institutions in Iran have security units, which deal with any issues that are seen to be contradictory to the values and principles of the Islamic Republic. Since the Baha'is have repeatedly been accused of being a dangerous, "devious" cult working against the Islamic Republic, university matters pertaining to Baha'is are regularly handled by this department.
The source close to the family described what happened next. "On the morning of June 11, a few day after Sarir's expulsion, a woman came to the Mooghen family home and introduced herself as a census agent … Under the pretense of filling out census forms, she asked them questions and then made inquiries about their daughter. When they told her that Sarir had recently been expelled from the university, she told them: 'She better go to your own university.'" By this, the census official meant the Baha'i Institute for Higher Education (BIHE), an underground university that conducts most of its classes remotely and online. However, BIHE is not legal, and volunteers who teach or help it in any way are routinely harassed, arrested and imprisoned.
The day after, six agents from the Intelligence Ministry arrived at the family home, initially introducing themselves as employees of the gas company. They then presented a search warrant issued by the public prosecutor. After carrying out a complete search of the home for three hours, they confiscated laptops and Baha'i religious books and served Sarir Mooghen a summons to present herself at Ward A of Isfahan's prison.
Gratuitous Interrogation
On Tuesday, June 19, Mooghen presented herself to the ward as instructed. She was interrogated for three hours. The interrogators did not inform her of any charges against her or even any reasons for the interrogation. They simply told her they were questioning her because of the summons issued by the prosecutor. The prosecutor's warrant had specified that if the agents were to find anything incriminating in their search, then Sarir would have to be summoned. However, the agents had found nothing incriminating or suspicious, so it is not clear why she faced summons and interrogations.
The Mooghen family is no stranger to harassment and illegal summons. Not long ago, the Public Places Police summoned Sarir's father Vahid Mooghen. The police admonished and threatened him for closing his place of business during a Baha'i religious holiday, a common retaliation against Baha'is. Over the last year, the family has also received several anonymous threatening letters.
Baha'is are the biggest non-Muslim minority in Iran. According to the latest statistics, more than 300,000 Baha'is live in Iran, but the constitution of the Islamic Republic only recognizes Islam, Christianity, Judaism and Zoroastrianism as "legitimate" religions, meaning that the rights of the Baha'is are systematically and routinely violated. And all the while, the Iranian government protests loudly if the rights of Muslims in other countries are violated.