Source: www.hra-news.org
Translation by Iran Press Watch
Ever Increasing Pressure on the Iranian Baha'i Community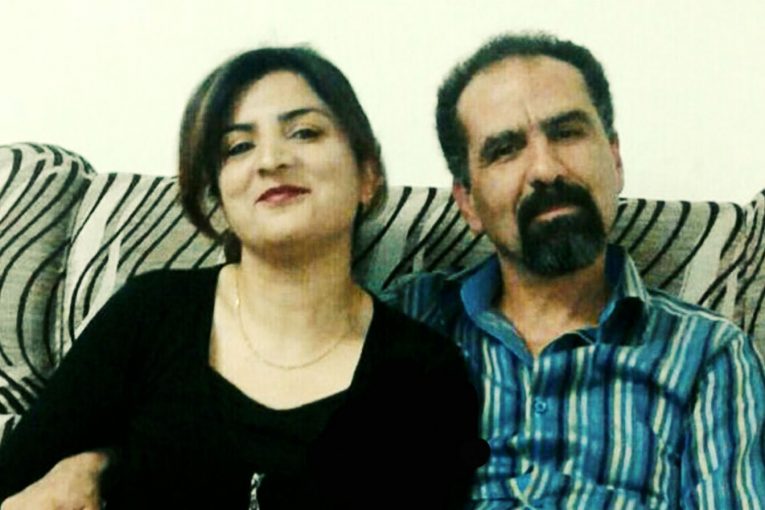 HRANA News Agency – Rouhiyeh Nariman, a Baha'i resident of Shiraz, has been sentenced to two-and-a-half years imprisonment by Branch 17 of Court of Appeals of Shiraz. Her husband, Farzad Delaram has been sentenced to one-year imprisonment.
According to HRANA, the news wing of the Human Rights Activists in Iran, Rouhiyeh Nariman and Farzad Delaram, Baha'i citizens, were arrested on October 02, 2016, and tried in Branch 1 of the Intelligence Court of the Islamic Revolutionary Guard Corps of Shiraz, chaired by Judge Mahmoudi Sadati.  Ms. Nariman received a one-year prison sentence. An additional year was added to her sentence for holding preschool lessons in her home, for her child along with one or two other Baha'i children. Her husband, Mr. Farzad Delaram, who had photo copied some children coloring pages for the children's use at home, was sentenced to one-year in prison.
On June 07, 2018, their appeal was heard by Branch 17 of the Appeals Court of Shiraz, chaired by Judge Jamshid Kashkooli and Judge Mohammad Reza Hosseinpour, and the initial sentences were reduced to two-and-half years for Ms. Rouhiyeh Nariman one year for Mr. Delaram.
This Baha'i couple requested that the court not enforce the sentences concurrently to allow one parent could remain in the home to care for their children, but this request was denied by the court. On July 21, a written order demanded that they present themselves at the execution section of the Islamic Revolutionary Court of Shiraz, to begin serving their sentences.
Baha'i citizens in Iran are systematically deprived of freedoms related to religious beliefs. This systematic deprivation is in direct contradiction to Article 18 of the Universal Declaration of Human Rights, and Article 18 of the International Covenant on Civil and Political Rights (ICCPR), both of which Iran is signatory, "all persons have the right to religious freedom, the right to change their religion or belief, and the freedom to express their belief individually or collectively in public or private."
Iran's Constitution only recognizes Islam, Christianity, Judaism and Zoroastrianism, and does not recognize the Baha'i Faith as a religion. The Regime has used this to justify systematic denial and violation of the civil rights of the Baha'is over the years.
As the Iranian Regime has forced the Baha'i community to disband its administrative bodies, it is difficult to accurately assess the number of Baha'is in Iran. However, based on unofficial sources, it is believed there are over 300,000 Baha'is currently living in Iran.