Source: Bahai International Community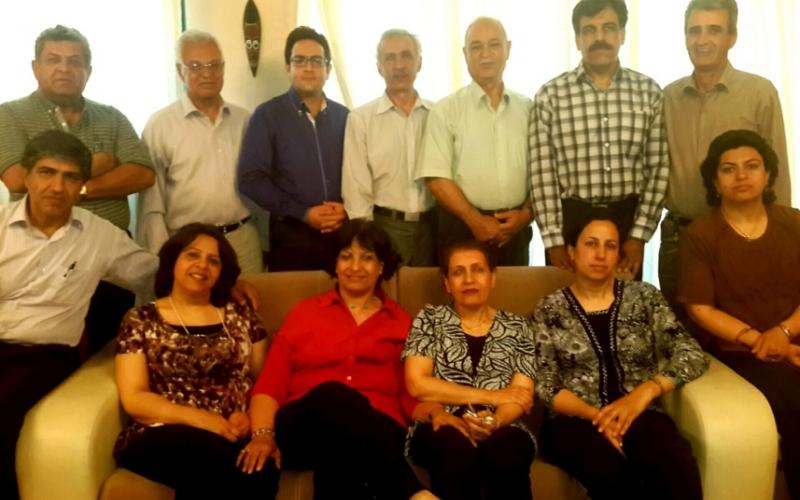 NEW YORK—25 September 2018—The Iranian government is actively employing systematic measures in an effort to eradicate the Baha'i community—the largest non-Muslim religious minority in Iran—as a viable entity, the Baha'i International Community has warned on the sidelines of the United Nations General Assembly (UNGA).
Around 60 Baha'is currently remain imprisoned in Iran while tens of thousands more experience educational, economic and cultural persecution on a daily basis for merely practicing their faith.
Baha'i homes are routinely raided and members of the community are arbitrarily arrested and detained. Baha'i run businesses are shut down and sealed, depriving them of earning a decent living and thousands of young Iranian Baha'is are denied access to higher education or are routinely expelled from universities for practicing their faith.
"These systematic measures by the Iranian government to deny Baha'is even their basic rights  constitute facets of a policy to destroy the Baha'i community as a viable entity," said Diane Alai, Representative of the Baha'i International Community to the United Nations.
"Not a single Baha'i family in Iran has been immune from these persecutions. How long must this go on? It is high time that the international community calls on Iran to live up to its commitments and obligations under international and domestic law and cease these grave abuses."
Despite condemnation by the international community, activists and members of Iranian society, persecutions against the community continue unabated.
Baha'i cemeteries are desecrated and incitement to hatred through state media has increased while there are strict limits on the right to assemble.
More than 200 Baha'is—mostly community leaders—have been killed or executed. Thousands more have been tortured or imprisoned.
Since then, the government's anti-Baha'i strategy has focused on social, economic, and educational discrimination in an effort to mollify international critics.
A secret memorandum signed by Iran's Supreme Leader in 1991 outlines a strategy to block the progress and development' of the Iranian Baha'i community as well as 'deny them employment if they identify themselves as Baha'is' among other steps.
Now in its fourth decade, Baha'is continue to be regularly arrested, detained, and imprisoned for practicing their faith despite promises by Hassan Rouhani to end religious discrimination.
Despite the persecutions, Baha'is in Iran have responded with resilience and are often involved with projects that serve to advance their community.
______
For more information, contact:
Rayyan Sabet
Senior Information Officer
(+1) 347-282-1482
______
Follow the Baha'i International Community on Twitter, Facebook and Instagram